01-21-2021, 07:20 AM (This post was last modified: 01-21-2021, 07:22 AM by Vapesourcing.)
Hey guys. Today I'm gonna introduce the
Yuoto Switch
. It is an ultimate 2-in-1 disposable vape with 8 different amazing dual-flavor options, in a conveniently compact device.
Yuoto Switch changes the disposable vape game by offering two flavors in one body. Users always hope to try more flavors but it costs much to buy different flavors of devices, the dual-flavor design solves this problem partly. Powered by a 1650mAh built-in battery, the durability of Yuoto Switch is more than 50% higher than similar products, reaching an astonishing 3000 puffs. What prefilled is 8mL e-liquid of 5%(50mg) salt nicotine strength, which lasts longer than any other disposable vapes on the market.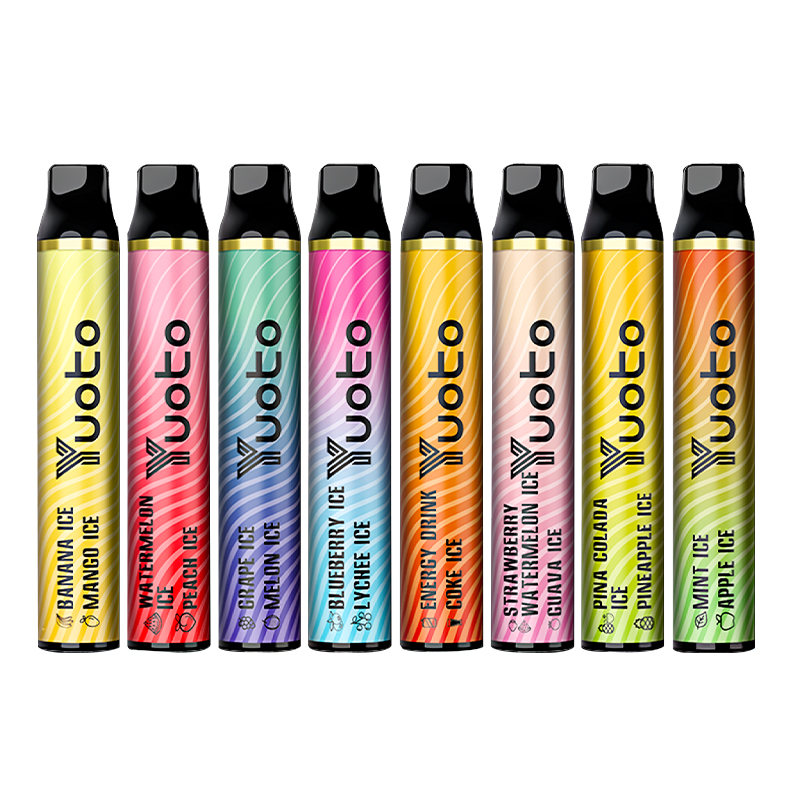 Each Yuoto Switch boasts two 4mL compartments holding different flavors of
vape juice
and a simple switch on the bottom of the device. Change flavor is done by sliding the switch in two directions, this brings more fun a better experience. The heating coil inside the device has a resistance of 1.6ohm, no carbonization and allows for constant vapor and pure taste. The stylish and lightweight Yuoto Switch is activated by drawing with an ergonomic flat mouthpiece. Just open the package and vaping start, every vaper could enjoy a good time.
Wanna try it? Check here:
https://vapesourcing.com/yuoto-switch-disposable.html
You may also like:
ezzy super vape
switch mods review