10-30-2019, 03:35 AM
Hi, guys! Welcome to
New Product Introduction
! I have a question: do you need a
Mechanical Mod
at present? Today let me introduce you one mod named
Original Timesvape Dreamer Mechanical Mech Mod
. Now let's take a closer look at the mod below.
The Dreamer Mechanical Mech Mod was designed in the USA by Stan at TenaciousTXVapes, manufactured by Timesvape. The Timesvape Dreamer Mech Mod is constructed from Aluminum material, it is a hard-hitting single tube mech which is powered by a single 18650, 20700 or 21700 battery (Not included), and has a unique multi-point contact pin for increased conductivity. The tube itself is 27mm at its widest point, tapering to 25mm at the top. The tube is reversible, so you can customize the grip to suit your preferences. The copper contact pin is also silver-plated for a perfect connection every time.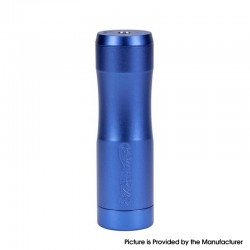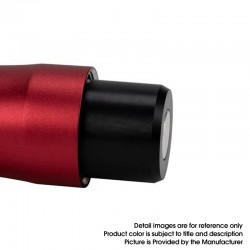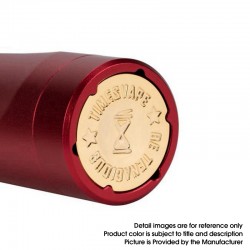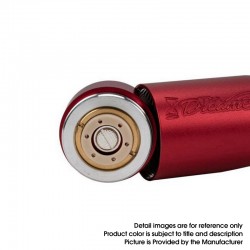 Main Features:
Size: 27 x 90 x 27mm (widest size: 27mm)
Battery Type: 1 x 18650 / 20700 / 21700 (18650 adapter is included)
27mm body tapered to 25mm diameter
Silver plated edge copper contact pin
Reversible tube for customizable grip
Innovative multi-point contact pin for increased conductivity
Automatic floating battery adjustment and hybrid 510 connection
Do you like it? Check the product page to know more:
Original Timesvape Dreamer Mechanical Mech Mod >>>
Atomizers are available at 3FVAPE:
3FVAPE - Atomizers >>>
Baterry you would need:
3FVAPE - Baterry >>>
MTL Atomizers maybe you like:
3FVAPE - MTL Atomizers >>>
----------------------------
Coupon for Halloween
Oct 28th 2019 00:00 - Nov 3rd 2019 23:59 (UTC-6 / Denver Time)
Offer: site-wide 5% off
Code:
Halloween2019
Note: This offer is not stackable with other MAP discounts.