09-05-2019, 09:26 AM
Hello, everyone! Welcome to
New Product Introduction
! I have a question: do you need a
Clearomizer Atomizer
at present? Today let me introduce you one Clearomizer Atomizer named
Original Ehpro Raptor Sub Ohm Tank Clearomizer Atomizer
. Now let's take a closer look at the Clearomizer Atomizer below.
Ehpro Raptor Sub Ohm Tank is the world's first sea grass fiber cotton tank which consists of sea grass fiber cotton coil and stainless steel body. Featuring 25mm in base diameter, it has a whopping capacity of 4ml. Featuring 360 degree airflow system, the airflow through the valve port that make it heated fully and brings a smooth vape experience! A pre-installed EL1B-3 single coil and EL2B-3 dual coil is served replacement. Moreover, the slide open style is easy to refill.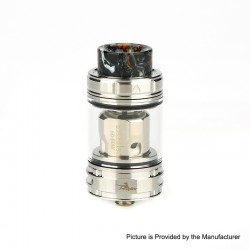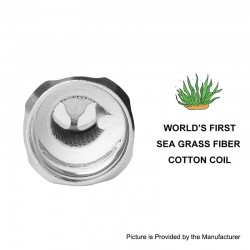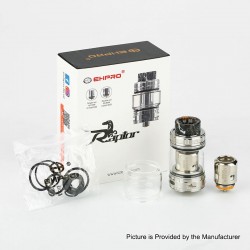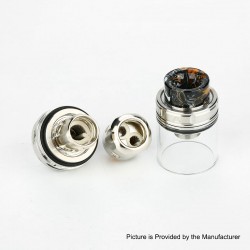 Main Features:
Capacity: 4ml (Normal Glass Tube) (an extra 6ml Bulb Glass Tube included)
Material: SS+ Resin
Coil Type: Sea Grass Cotton Mesh Coils: Kanthal Single Mesh Coil 0.15ohm (40~70W) / Kanthal Dual Mesh Coil 0.25ohm (50~80W) / Kanthal Quad Mesh Coil 0.15ohm (80~120W)
Drip Tip: 810 Resin
Thread: 510 thread
Revolutionary and Powerful Sub ohm Tank
Initiative Sea Grass Mesh Coils
360 degree Surrounding Airflow System
Long Lifespan and Excellent Flavor
Widely Compatible with Horizon Falcon King Coils
Have you ever worried about that you not know enough about the product?
Don't worry,this time we present to you unboxing video.
https://youtu.be/IH6MDhYrmsE
There are three colors for you to choose, so which color is your favourite? If you want to get one, you can come here:
Original Ehpro Raptor Sub Ohm Tank Clearomizer Atomizer - Silver >>>
Original Ehpro Raptor Sub Ohm Tank Clearomizer Atomizer - Gun Metal >>>
Original Ehpro Raptor Sub Ohm Tank Clearomizer Atomizer - Black >>>
Replacement Tank maybe you need:
Original Ehpro Raptor Replacement Tank Tube - 4ml>>>
Original Ehpro Raptor Replacement Tank Tube - 6ml>>>
Replacement Coil maybe you need:
Original Ehpro Raptor Replacement Mesh Single Coil Head >>>
Original Ehpro Raptor Replacement Mesh Dual Coil Head >>>
Vaping accessories you would like:
3FVAPE - Wick, Wire, Mesh >>>
3FVAPE - Cotton >>>
More Original Ehpro products are available at 3FVAPE:
3FVAPE - Original Ehpro >>>