07-02-2019, 06:23 AM (This post was last modified: 07-02-2019, 07:55 AM by orange157192.)
Hi, guys! Welcome to Introduction of new product! I have a question: do you need a Pod System Starter Kit at present? Today let me introduce you one mod named
Asvape Micro
1100mAh 30W Pod System Starter Kit, which can reach up to 30W. Now let's take a closer look at the Kit below.
Asvape Micro Pod System
AIO starter kit supports E-juice. It is refillable, which reduce the cost and meet the needs of different customers for vaping flavors. The Micro chip kit can automatically identify the coil resistance and match the best power. 5W to 30W Variable wattage meets all your needs of cloudy and flavors for a pod system.
Micro employs a built-in 1100mAh battery to provide you durable vaping experience, and bring you massive cloud of vapor.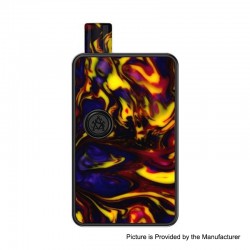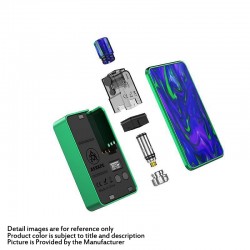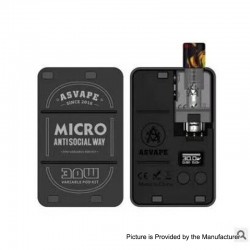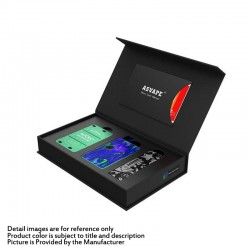 Parameters
Battery Type: Fixed
Product Type: VW
Battery Capacity: 1100mAh
Power Output: 5~30W
Telescoping Mod: No
Variable Voltage (VV) : No
Variable Wattage (VW): Yes
Charge Style: AC/USB
Package : 1 x Micro Device, 1 x Micro Atomizer (0.5 ohm Mesh Coil), 1 x Micro 1.0ohm Mesh Coil, 1 x Type-C Charging Cable, 1 x Extra Plug, 2 x O-rings, 1 x User Manual, 1 x Warranty Card
Weight: 85g (3oz)
Depth: 43mm (1.69 inch)
Height: 70mm (2.76 inch)
Width: 18mm (0.71 inch)
Shipping Type: Built-in Battery
If you want to get one, you can come here:
https://www.3fvape.com/38738-.html