01-13-2021, 02:09 PM (This post was last modified: 01-13-2021, 02:18 PM by orange157192.)

SXmini SX Nano Pod System Vape Mod Kit
consists of a
SXmini SX Nano Pod
System 900mAh Vape Mod and a 2.0ml SX ADA V2 Tank Atomizer.
Controlling the mod is the YiHi SX681J chipset which is slightly different to the IPV version but performs similar processes.
This is a
squonk
mod and the ESS driver system (Electronic Spray Squonk) monitors the temperature of the coil. If the coil is hotter than it should be – denoting a dry coil – the chip instructs the bottom feed system to spray e-liquid into the atomiser.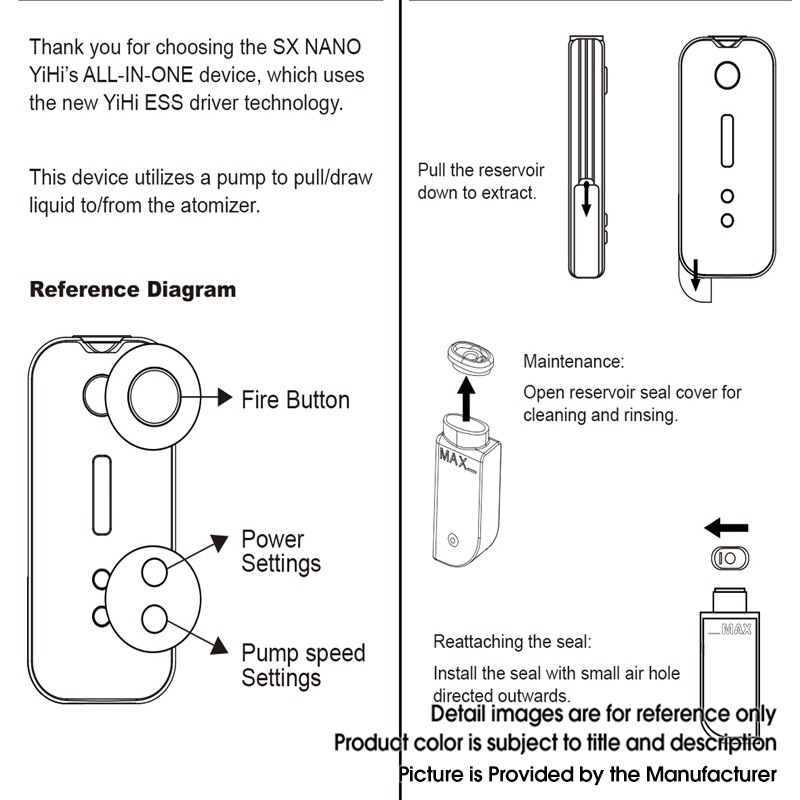 Inside the mod is the 900mAh battery which charges at a 1A charge rate via the USB Type C port in around 60 minutes.
Sitting on top of the mod is a strange atomiser which is similar to an
RDA
but without the fully rebuildable qualities! Authentic SXmini SX Nano SX ADA V2 Tank Atomizer has a 2.0ml reservoir capacity, compatible with the new SX ADA V2 coils available in 0.6 ohm resistance (0.6ohm coil included), this coil serie using a pre-built ceramic disc and coil assembly to reduce waste whilst maintaining the best flavor possible.
More details about this
Auto Squonk SX Nano Pod Kit
, please check>>
https://www.3fvape.com/47997-sxmini-sx-nano-pod-kit.html