11-19-2019, 05:37 AM
Hey guys, today we will introduce a unique product to you. What makes it different? Let's take a look.
YiHi SXmini 680
is a creative box mod style vape device with a separation design of tank and coil, effectively avoiding splashing while vaping and leaking when stored in the pocket. Constructed from aluminum and stainless steel, it is designed with a 900mAh built-in battery, which can be recharged via the Type-C port. It has three adjustable power modes, and a small screen on the front of the body. The selected mode will be reflected on the display, along with real-time battery life and temperature, recording the real-time operating data and reminding you of developing a relatively healthy vaping habit. 
YiHi SXmini 680 works with either 2ml SX-ADA pod or SX-RSA DIY
atomizer
with a rebuildable deck for more advanced vapers. What makes it stand out from the numerous pod kits is that it uses the YiHi SX680J chipset, which is effective to resist dry heating and, most importantly, integrates an automatic oil injecting system. The matched ADA pod intelligently transmits a drop of oil to the heated coil, strongly guaranteeing a fresh taste each time you inhale. This smart technology will also automatically return excess e-liquid to the tank, preventing the over-saturation of the coils. All of this results in an RDA style vape experience.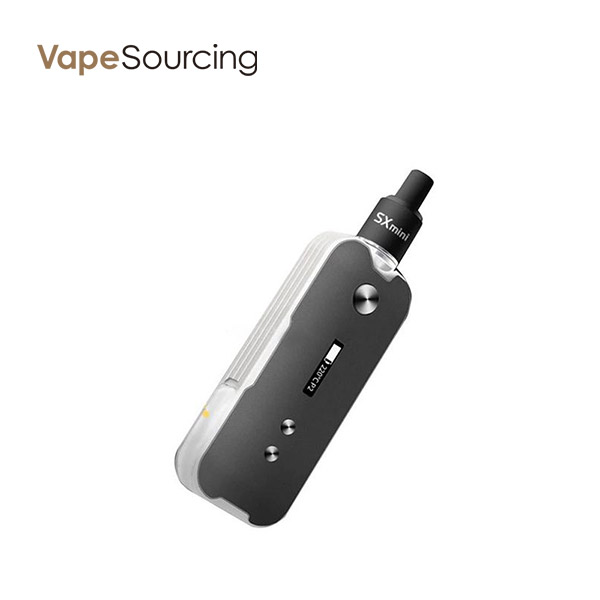 Parameters:
Size: 87.5 * 38 * 16.5mm
Material: Aluminum + stainless steel
Battery: Built-in 900mAh
Chipset: SX680J
Capacity: 2ml
Compatible Pod: SX-ADA pod/SX-RSA DIY atomizer
3 Levels of Power: 15-20W/20-25W/25-30W (0.2ohm Ni ADA), 12.5-15W/14.5-17W/17-20W (0.6ohm SS ADA)
Charging: Type-C
Charging Current: 1A
TC Range: 180 - 260℃
Working Mode: Auto/DIY
More information you can see
https://vapesourcing.com/yihi-sxmini-680-kit.html
You may also like:
lost vape q pro kaufen