08-05-2021, 06:51 AM

Wotofo & Mrjustright1 Profile Squonk box Mod
is an 80W
squonk mod
, but it can be transformed into a non-squonker which is able to output 200W max power. Just take out the squonk bottle and add an 18650 battery there. So in single battery mode, it is a squonk mod, and in dual battery mode, it is a regular high wattage mod. Easy to switch and easy to use.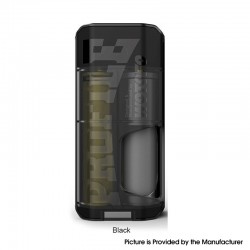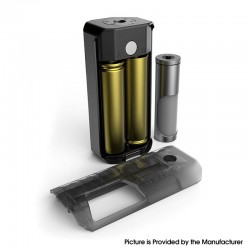 Equipped with nexCHIP technology, the
Wotofo Profile Squonk Mod
has an instant fire speed of 0.001s. And all safety protections are built in. The mod features a simple-to-navigate interface with 6 theme colors, plus fire key lock function, wattage lock function, and 2A fast charging through type-c port.
The squonk bottle is 7.0ml in capacity, which is large enough for a long lasting use. It is made of 100% food-grade silicone with leak-proof seal design on the opening. All the solid and click buttons are placed on the mod with ergonomic consideration, comfortable to grip and easy to reach.
Features:
Dimensions: 93.85 (L) x 44.4 (W) x 30 (THK) mm
Squonk Bottle Capacity: 7.0ml
Display: 0.96 inch TFT Screen
Main Material: Zinc Alloy + PC
Connection: 510 connection
Battery Type: single / dual 18650 battery (not included)
Output Power: 5~80W in single battery mode, 5~200W in dual battery mode
Maximum Output Voltage: 4.2V
Standby Current: <300uA
Pass-through Charging: Supported
Charging Current: DC 5V / 2A
Charging Port: Type-C
2 colors available. Black & Gunmetal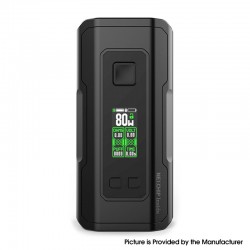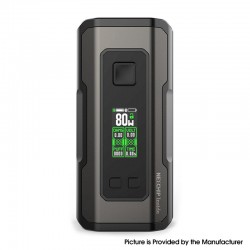 Quick links as below
Black Profile Squonk
>>
https://www.3fvape.com/51279-wotofo-profile-squonk-mod-black.html
Gunmetal Profile Squonk
>>
https://www.3fvape.com/51278-wotofo-profile-squonk-mod-gunmetal.html