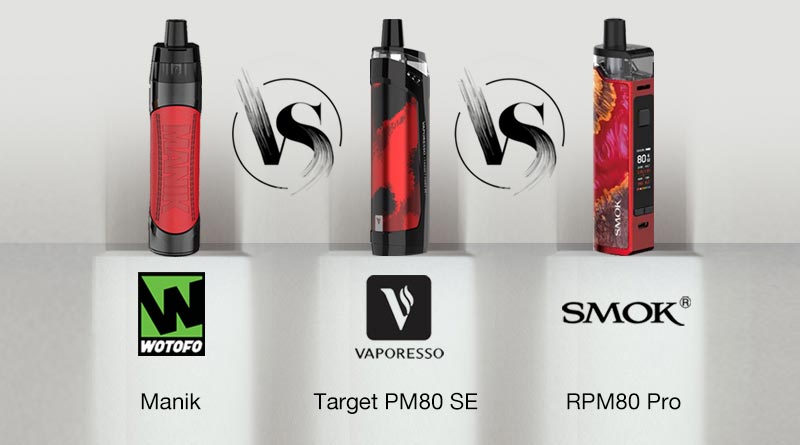 Wotofo just released its first mod pod kit – the
Manik 80W
, powered by single 18650 battery with 80W max output. Obviously there are tons of similar products out there in the market already, in this post we will show a detail comparison between the new Manik, Vaporesso Target PM80 SE and SMOK RPM80 Pro.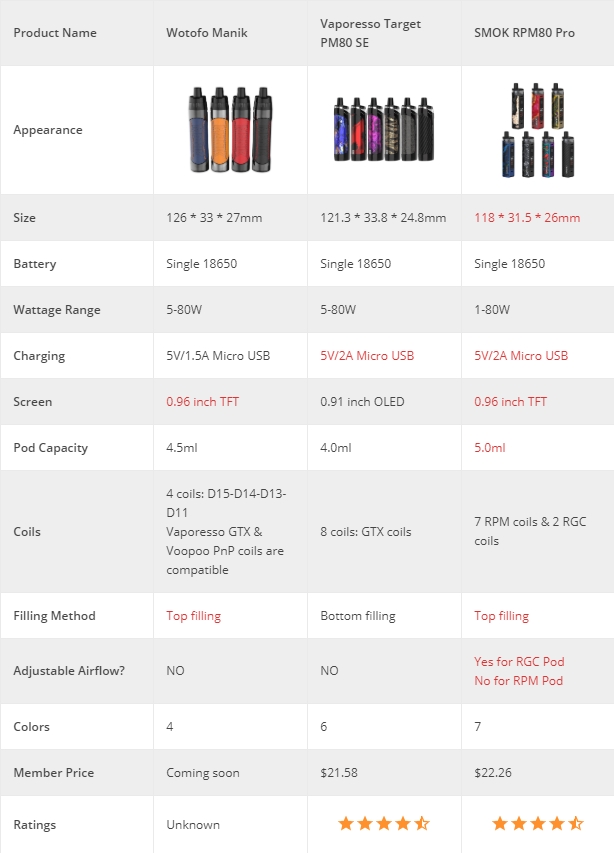 Well, if we just compare the specifications, its hard to see the advantages or innovations of the new Manik kit, but I believe Wotofo's mesh coils are the main features or advantages. They have proved their NexMesh coil technology in NexMesh Tank, NexMesh Pro & some SMOK Tanks.
We will aslo post some Manik reviews soon, lets check out how it performs soon.
Share us your thoughts in comments below.
Originally published at:
https://www.healthcabin.net/blog/wotofo-...rpm80-pro/