01-17-2021, 03:56 AM
<p><span id="sceditor-start-marker" class="sceditor-selection sceditor-ignore" style="display: none; line-height: 0;"> </span><span id="sceditor-end-marker" class="sceditor-selection sceditor-ignore" style="display: none; line-height: 0;"> </span><br></p>
Today brings the
Wotofo Manik Mini Pod System Starter Kit
, which is consists of a Wotofo Manik Mini 30W VW Pod System Mod and a 3.0ml Manik Mini Pod Cartridge.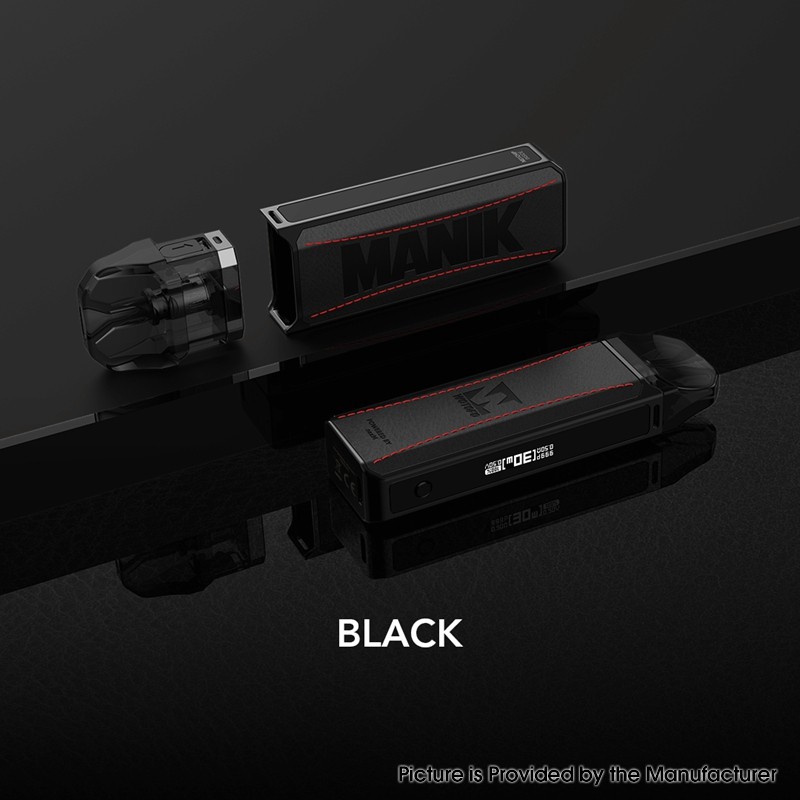 Wotofo Manik Mini 30W VW Pod
System Mod is powered by a 1000mAh built-in battery with the maximum power of 30W (1~30W). With 0.69 inch OLED Screen, it is easy for you to check the battery level and the statistic you need. It charges faster, lasts longer, and has a higher power density for more battery life in a lighter package. You can adjust the wattage with just one button to select between 1~30W. 0.001 seconds firing speed, various safety shutoffs and other common protection functionalities are all supported by NexCHIP safely Guarded by NexCHIP technology.
Wotofo Manik Mini Pod Cartridge
holds 3.0ml e-juice capacity with side filling system, made of PCTG. It comes with
M12 nexMESH Coil
(Pre-installed) and
M11 Parallel Coil
(Included), bringing you an excellent vaping experience.Compact and very lightweight, the Manik Mini pod system is automatically activated when you take a puff from it, without having to press a button to vape.
MTL-Specific, The
Manik Mini
mouthpiece's curves are fine-tuned to best fit between your lips and its air passage is designed to facilitate MTL inhalation with a flavorful vape. The leather surface of the Manik Mini gives a fabulously comfortable tactile sensation. Leather is proved to have such suitability for contacting with human skin and it lasts with great endurance.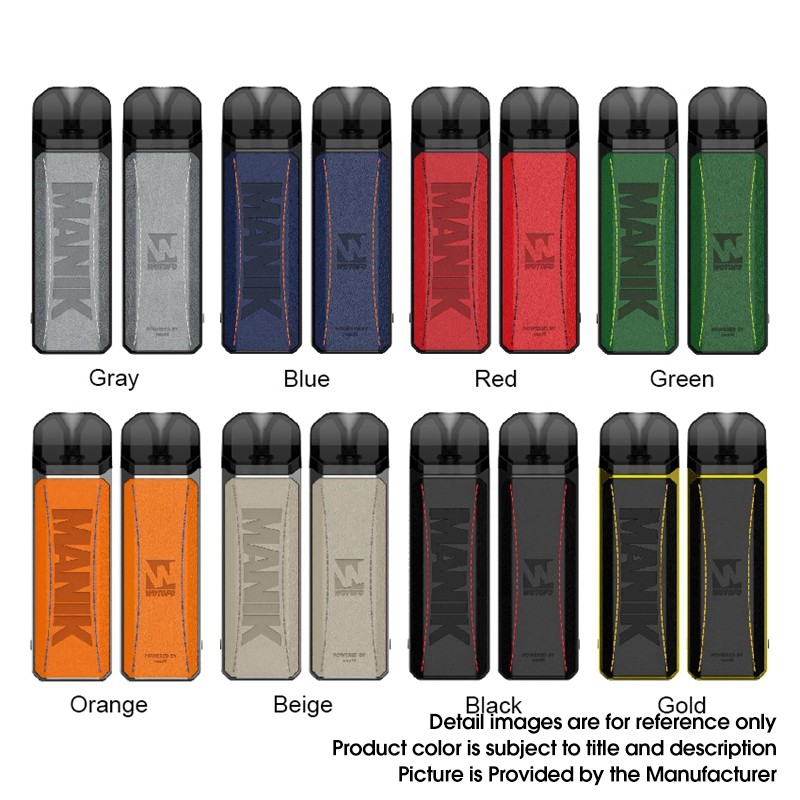 Brand:
WOTOFO
​​​​​​​
Model: Manik Mini
Dimensions: 92 x 28 x 16mm (with pod installed)
Pod Capacity: 3ml (Standard Edition) / 2ml (TPD Edition)
Coils & Resistance: M11 Parallel Coil 0.6Ω
M12 nexMESH Coil 0.6Ω
Main Material: Zinc Alloy + PCTG
Display: 0.69'' OLED Screen
Filling Method: Side Filling
Airflow Type: Side Airflow
Battery Type: Built-in 1000mAh Battery
Output Power: 1-30W
Charging Port: Micro USB
Charging Current: DC 5V/1.2A
Charging Time: 60 minutes
Net Weight: 64g
Multi-color optional, more details about this pod system, please check >>
https://www.3fvape.com/48041-wotofo-manik-mini-30w-pod.html