08-06-2019, 06:01 AM
Hi, guys! Welcome to New Product Introduction! I have a question: do you need a Yachtvape RDA at present? Today let me introduce you one RDA named
Original Yachtvape Meshlock RDA with BF Pin.
If you want to know more about
Yachtvape products, click here and go now. >>>
The Yachtvape Meshlock RDA Rebuildable Dripping Atomizer is made of Resin + Stainless Steel with 24mm Diameter which is a super innovative rebuildable atomizer. Specifically designed for mesh coils, this RDA features press-to-open terminals(no screw drivers) for extremely easy and fast coil installation. This RDA was designed with squonking in mind, utilizing three juice holes to ensure proper and full saturation of your wicks. Two of the holes direct to the juice wells on either side of the deck, and a third directs juice straight to the coil.
Now let's take a closer look at the mod below.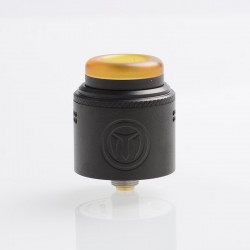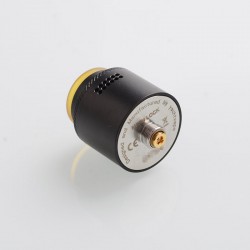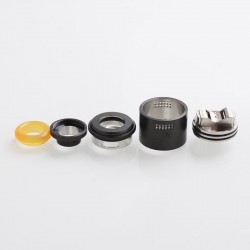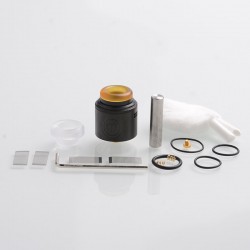 Parameters
Model: Meshlock
Product Type: Rebuildable Atomizer
Coil Rebuildable: Coil Rebuildable
Material: Stainless Steel + Resin
Drip Tip: With Drip Tip
Thread Type: 510
Airflow: Adjustable Airflow
Coil Replaceable: Non-Replaceable Coil
Package: 1 x Meshlock RDA, 1 x Japanese cotton, 1 x Extra 810 Drip Tip, 1 x User Manual, 4 x Mesh, 1 x Accessory Bag
Weight: 45g (1.59oz)
Diameter: 24mm (0.94 inch)
Depth: 24mm (0.94 inch)
Height: 26.6mm (1.05 inch)
Width: 24mm (0.94 inch)
If you want to get one, you can come here:
Original Yachtvape Meshlock RDA with BF Pin >>>