07-17-2019, 03:44 AM
Hey guys! If you are a fan of ancient Egyptian culture or fancy original and unique vape products, then you shouldn't miss out the
Onetop Vape Pharaoh Mod
we'll be covering in the following.
The Pharaoh mechanical mod is a beautifully crafted tube made in high-quality brass. From the outside, you can see the famous mask of the Pharaoh Tutankhamun. Right under there are some other Egyptian decorations and figures. It has 92mm in length and 35mm in diameter, so you can basically use any RDA on it with no overhang.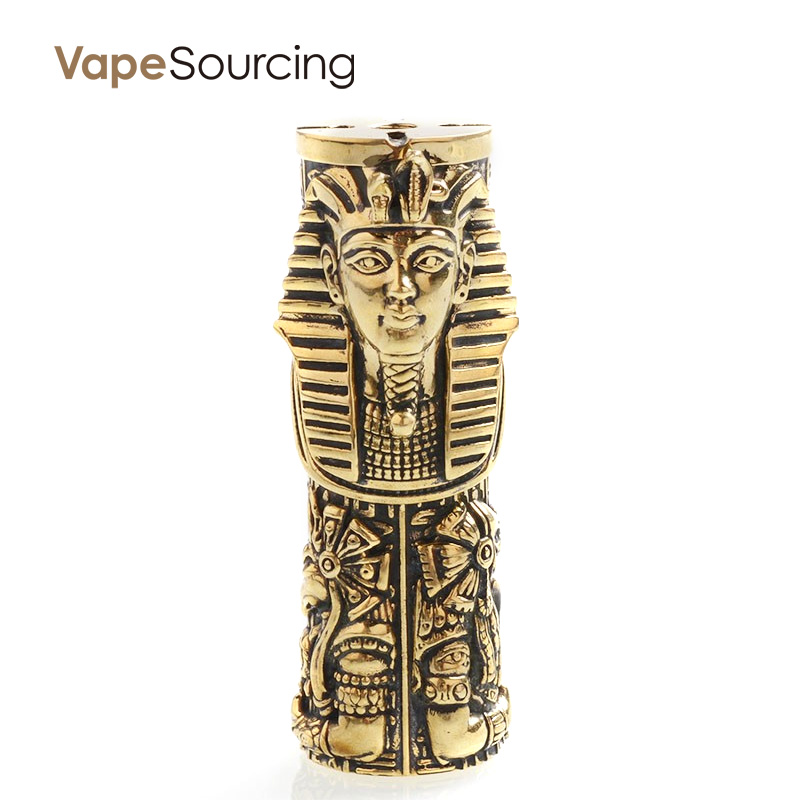 Built into the top cap of the tube, there is a 510 connection which is the typical threading connecting any atomizer and mod. The positive connection is in the top cap and the negative contact is in the button. The button or switch completes the circuit when pressed. This is a spring-loaded button with no built-in locks so it is important to handle this mech mod carefully to avoid accidental firing. At last, the Pharaoh is compatible with both 21700 and 18650 batteries. Inside the mysterious packaging, you can get a Pharaoh 21700 mech mod, a 18650 battery sleeve adaptor and a spare spring for the power button. Anyway, the Pharaoh Mech Mod is a must-have for vape collectors.
Where to buy:
https://vapesourcing.com/onetop-vape-pha...h-mod.html
Parameters
Size: 35 * 92mm
Battery: Single 21700/18650 (not included)
Button: Spring Button
Thread: 510
Material: Brass with finishing
You may also like this:
cheap lost vape lyra