06-28-2019, 05:40 AM
Guys, good day! We all know that MTL vape devices with lower power are very popular among users. In the following, I'm gonna make a comparison between two such devices from Eleaf and SMOK.
Let's start with the SMOK
INFINIX V2
Kit. It is the modern rendition of the original INFINIX, increasing the battery capacity to 450mAh alongside a renovated pod cartridge design for a classy everyday vape pen. Formed from durable zinc-alloy, the chassis of the INFINIX 2 houses an upgraded battery with updated multi-color LED light, increasing the capacity from 250mAh to a whopping 450mAh.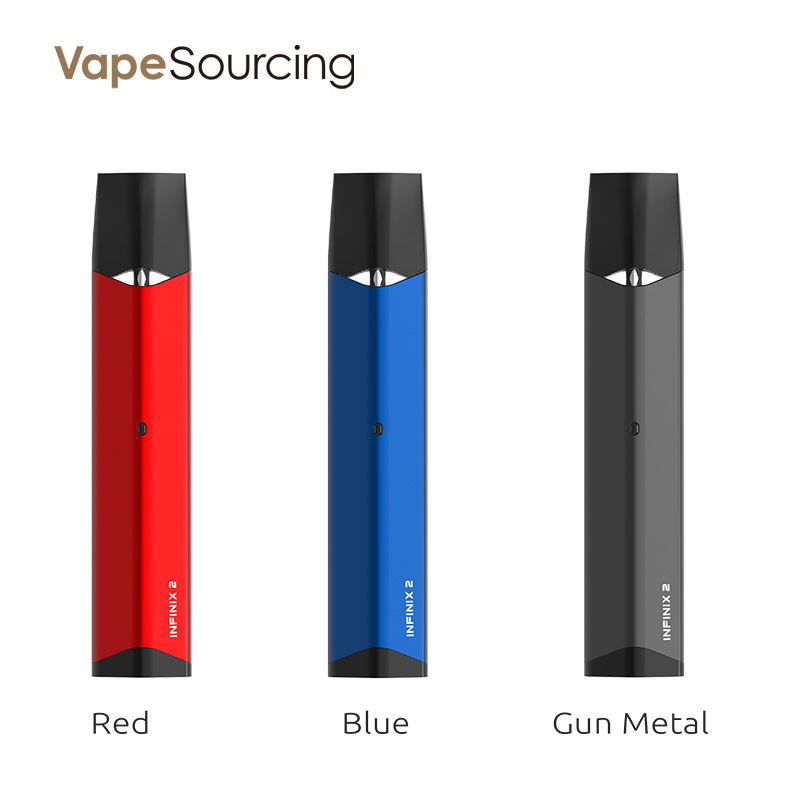 In addition, the INFINIX 2 is offered with a redesigned pod, shaping the mouthpiece to the natural contours of the lips, while integrating a 1.4ohm coil within to vaporize the selection of tasty vape flavors available on the market. Furthermore, the intricate pod design is similarly shaped to the older one with an improved airflow that caters to MTL users while maintaining a high level for flavor profiles of your favorite nicotine salts.
Then is the Eleaf
iTap Pod
Kit. It is a carefully crafted nicotine salt pod system, implementing a 0.75 and 1.6ohm coil selection and technology, refined adjustable airflow control ring, and can contain up to 2mL of juice within the food-grade plastic pod. Formed from zinc-aluminum alloy, the chassis of the iTAP is engineered to withstand moderate falls and drops, preventing damage to the integrated 800mAh rechargeable battery contained within.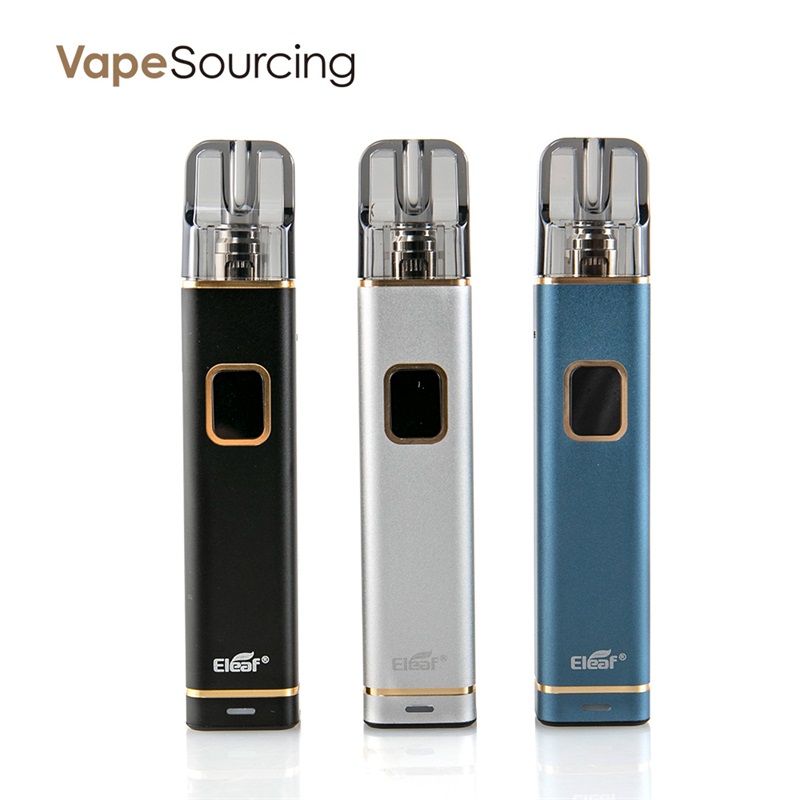 In addition, the refined airflow control ring is located at the bottom of the iTap pod, formed with three airflow inlets of consecutively larger sizes to find the best airflow for each user. Furthermore, the iTap pod system can utilize coils from the Eleaf GS Air Coil System, presenting a kanthal or stainless steel coil option to create full-fledged clouds laden with densely packed flavor. When utilizing the 1.6ohm GS Air Coil, the iTap adopts a process of anti-dry burn technology, preventing dry burns, and noting times for refills.
You may also like this:
cheap smok stick 80w