12-18-2017, 05:38 AM
After 
Mag Kit 
and 
Stick Prince Kit
, SMOK
acts again, T-Priv 3 300W Kit will come to us.
it looks like this
SMOK 
T-Priv 3
 returns with auras that emanate powerful charisma and justice. Being a great leader, it has a strong sense of honor to be invincible.It adopts the same hollow out design as T-Priv mod to show the king's ambition.From cube to ellipsoid, T-Priv 3 realizes a perfect deformation process,which becomes more robust and powerful. Super 300W output, powered by 3 x 18650 batteries, ensures a carefree vaping experience to your heart's contentIt still uses the revolutionary TFV12 Prince tank with a super large capacity--8ml to continuously bring you wonderful flavor.Everyone is his own king. 
we can see the prime differences between 
T-priv 3
 and 
T-priv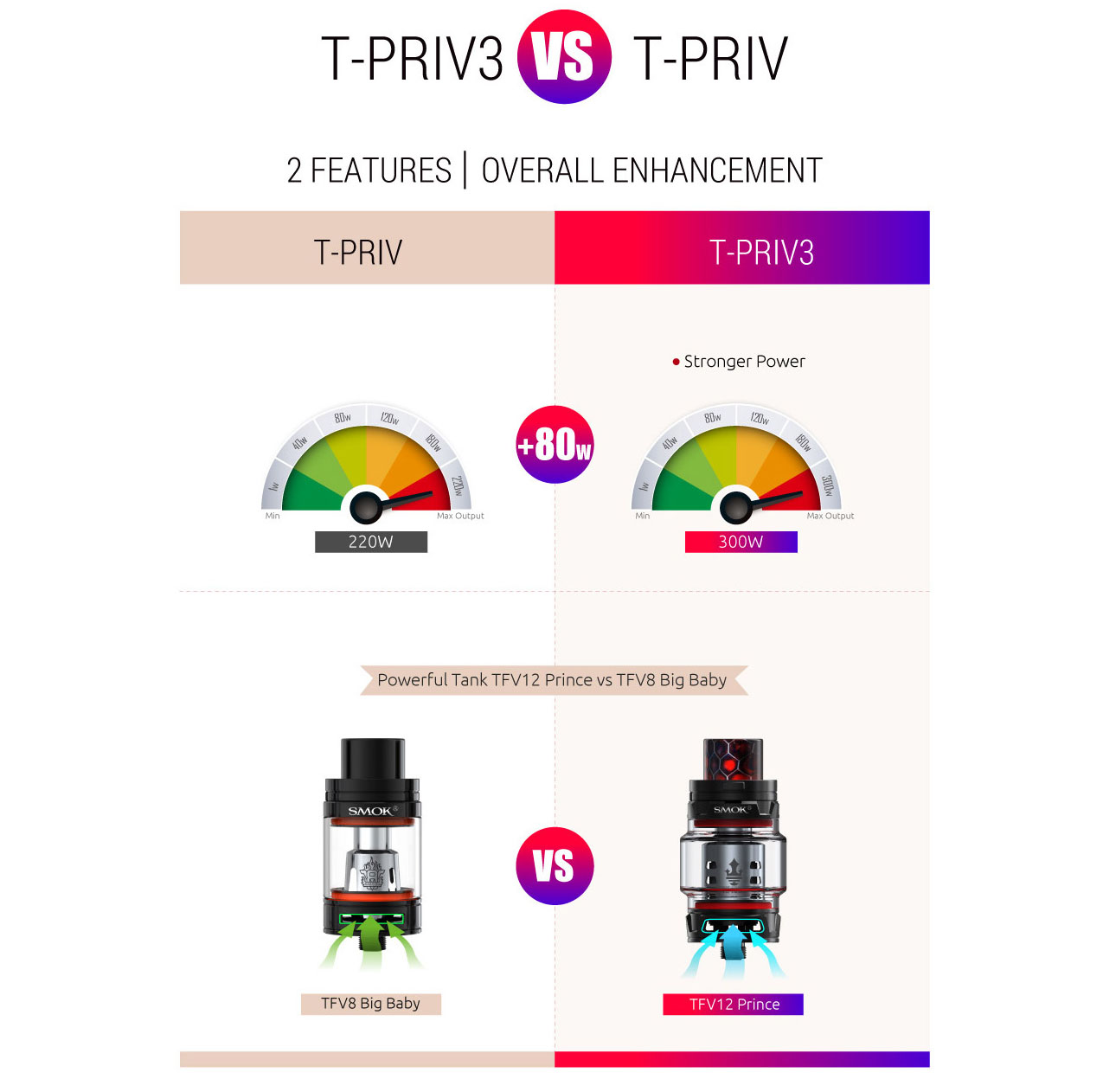 waiting...