04-13-2020, 08:02 AM
At first glance, the
Advken Potento
is a humble device, but it exploits the full potential of small e-cigarettes in a simple mini format, so what are its highlights? Let's take a look at its appearance first. There is a single button on the side of the pod to turn on/off the device, and above the button is an LED light to indicate the battery level. Powered by a built-in 560mAh battery, it can be fully charged in less than an hour through the Type-C port.
In terms of power output, the Advken Potento Kit is quite different from other
vape pod kits
in similar design. The primary reason as to why is because it has a voltage adjustable knob, which is located at the bottom of the pod. In this case, you can toggle between four stages starting from 3.2V to 4.2V for different nicotine e-liquid to get the most flawless flavor and effortless vapor. This option doesn't overwhelm beginners, and still offers enough scope for individual settings.
In addition to the actual pod stick, two identical refillable pod cartridges made of PCTG are also supplied with the device. These cartridges hold up to 2.5ml of e-juice, and can be easily refilled by removing the silicone plugs on the slot, then secured into place through magnetic connection.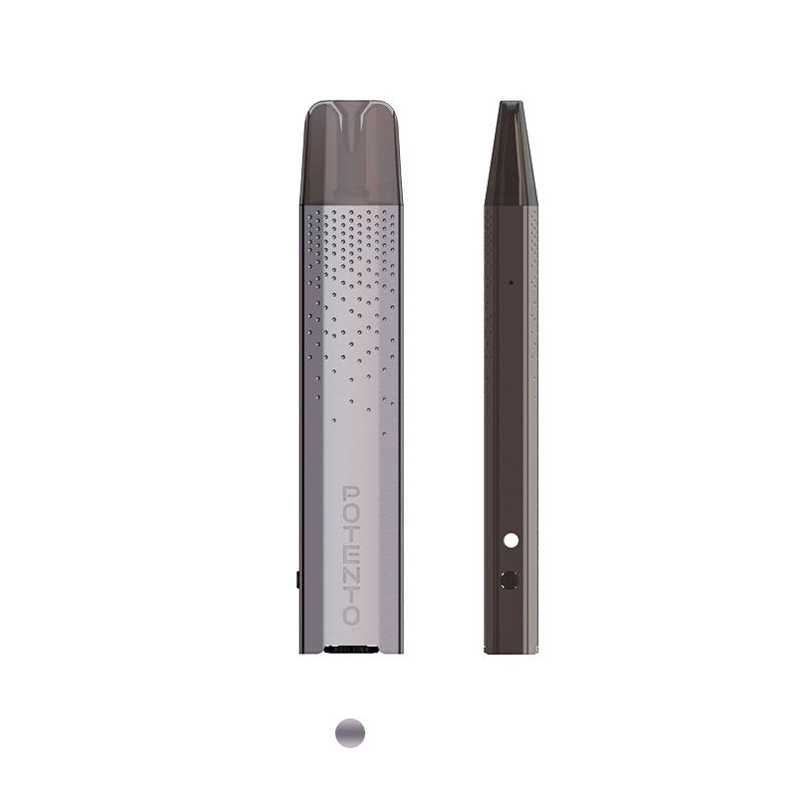 Parameters:
Size: 121.2mm × 22.8mm × 12mm
Battery Capacity: 560mAh
Output Voltage: 3.2V~4.2V
Cartridge Material: PCTG
E-liquid Capacity: 2.5ml
Fill: Side filling
Charging Port: Type-C
Order it on
https://vapesourcing.com/advken-potento-kit.html
You may also be interested in:
kizoku kirin
smok novo kit price