01-15-2021, 09:48 AM (This post was last modified: 01-18-2021, 06:56 AM by Vapesourcing.)
Hey guys. Today let's check out the
Wotofo Manik Mini
Kit which is a portable and versatile pod system. Here are more details about it.
The leather surface of the Wotofo Manik Mini Kit gives a fabulously comfortable tactile sensation. Powered by a built-in 1000mAh lithium-ion battery, it can fire from 1-30W and the response time is 0.001 seconds. All these are controlled by the nexCHIP chipset. Charging is done via the Micro USB port located at the bottom of the device, a full charge only takes about 1 hour. A simple control panel is located on the side of the device, consisting of a small round button and an OLED display screen. Operation wise, the Manik Mini is activated via a draw-activated firing mechanism. And, you can adjust the output with just one button.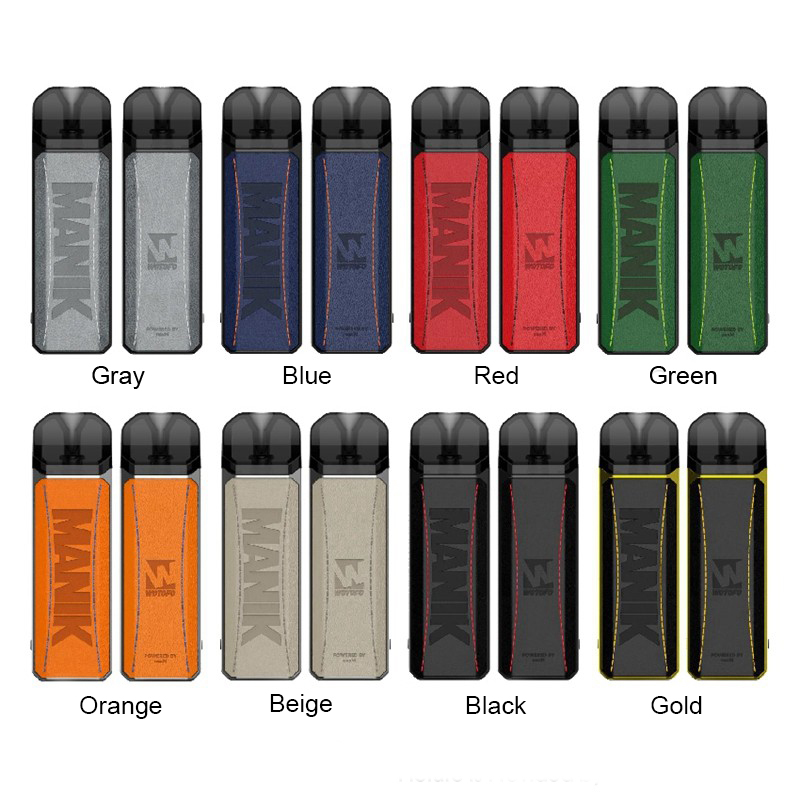 Manik Mini pods are available in two versions with different coil types. Both have a capacity of 3ml, a side fill port, and a flat mouthpiece. The coils are integrated with the pods and both have a 0.6ohm resistance yet present two different forms of coil structure, mesh or spiral. The pods with a built-in coil can minimize trouble and save time because once the old one is out of date, you only need to replace it with a brand new pod. Tried and tested, the
Wotofo
Manik Mini performs super well even when chain vaping for long periods. At last, the Manik Mini also has a water-proof pod connection, which can effectively eliminate short circuits caused by condensate.
Like the Manik Mini?  Feel free to get it here:
https://vapesourcing.com/wotofo-manik-mini-kit.html
You may also like:
joyetech evio c price
morph 219 for sale