03-03-2021, 07:20 AM (This post was last modified: 03-03-2021, 07:25 AM by Vapesourcing.)
Hey guys. Today let's look at the latest
Artery PAL 3
Kit. It is a new upgraded version of the PAL 2, including appearance, control configuration, upgraded HP cores, and airflow system. Here we go!
Artery PAL 3 attracts users with its stylish appearance. Zinc alloy is selected as the main material of its chassis. The rectangular case is small in size and is decorated with polymer coatings in 6 colors. Compared with PAL 2, PAL 3 does not change the overall outline of the device, but from the structural point of view, this cutting method has changed now. In terms of size, the device is 20% smaller than the PAL 2. The complete control panel includes a circular ignition button, a small display, and an additional adjustment button. A built-in 1000mAh battery is responsible for the power supply. In order to charge with a 1A current, a USB Type-C port is provided. The device has all the necessary safety measures, as well as an adjustable board that can provide 5 to 25 watts of power.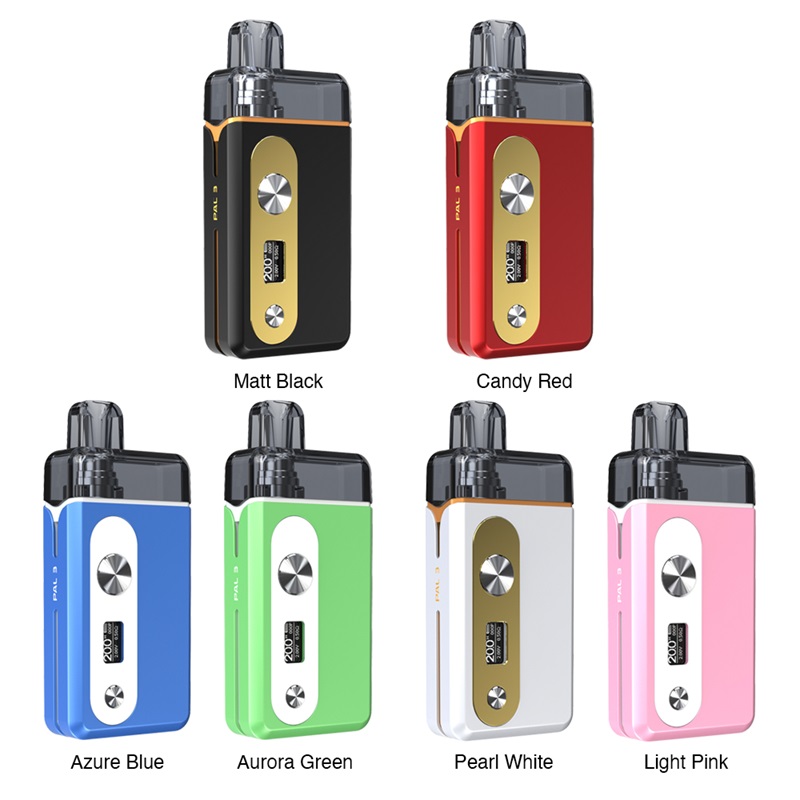 As for the 3ml PAL 3 pod, it is made of transparent PCTG and installed above the outside of the mod, which is convenient for checking the juice level. And, it features an ergonomic mouthpiece design for a better inhale feeling. Open the unique silicone plug at the bottom of the pod, you can finish the e-liquid filling easily. The
Artery Vape
PAL 3 uses upgraded HP cores for better flavor and longer-lasting. It comes with a pre-installed HP 0.7ohm Mesh Core and an optional HP 1.2ohm Mesh Core, optimized for freebase and nic salt. At last, there is a ring with grooves on the two HP core bases, allowing you to adjust the strength of the draw. Finely tuned airflow system to switch between perfect RDL and MTL vape experience.
Get it here:
https://vapesourcing.com/artery-pal-3-kit.html
You may also like:
moti piin for sale
kangvape slick plus price