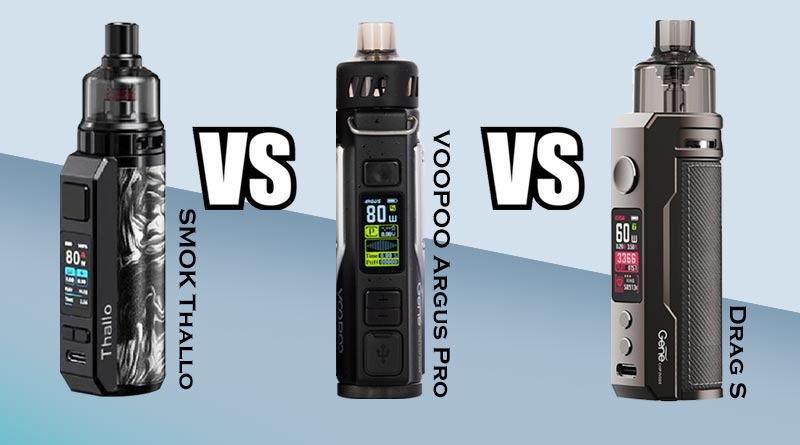 Last week we have shared a comparison between the
SMOK Thallo and Voopoo Drag S
. It looks like VOOPOO has known SMOK's plan on Thallo, which has a good advantage over the Drag S – larger battery capacity and wattage output range, now VOOPOO released a new product to match Thallo – the
Argus Pro
from the Argus Line.
In this post, we will have another comparison for below 3 products –
Argus Pro
,
Drag S
and
Thallo
. Here we go:
Obviously, the Argus Pro is able to match up with the Thallo in the key specifications. While after having boths products in hands, honestely I have to say the Argus Pro is a better one out of its good quality leather material. For the vaping performance, I believe both of them are top winners, if you like PnP coils the Argus Pro will be a nice choice, while if you like RPM coils, Thallo is another choice.
BTW, the lanyard hook on the Argus Pro is totally fixed, you cannot remove it if you dont like it.
Share us your voices in comments below.