02-21-2019, 08:45 AM
Guys, today I will show you two vape mod kits with the voice control system -
I-Priv Smok
and IJOY Avenger 270 Kit, so you can use your voice to control your vape device, so it's amazing. And which one do you prefer between these two kits?
Smok I-Priv kit adopts the advanced AI (artificial intelligence) system that you can use the voice to control the mod, which helps to free your hands for far more important tasks.  I-Priv has a round TFT screen at the front, like the warrior' arc reactor. Powered by dual 21700 batteries, the SMOK I-Priv fires a maximum output of 230W. The Mod is compatible with 20700 and 18650 cells too.
The SMOK TFV12 Prince tank has the colorful Cobra resin drip tip that is the high-end tank. Also, there are multiple cores for your different cloud vapor. Equipped the Iron man style body, the SMOK I-PRIV 230W Kit will be your new vaping warrior.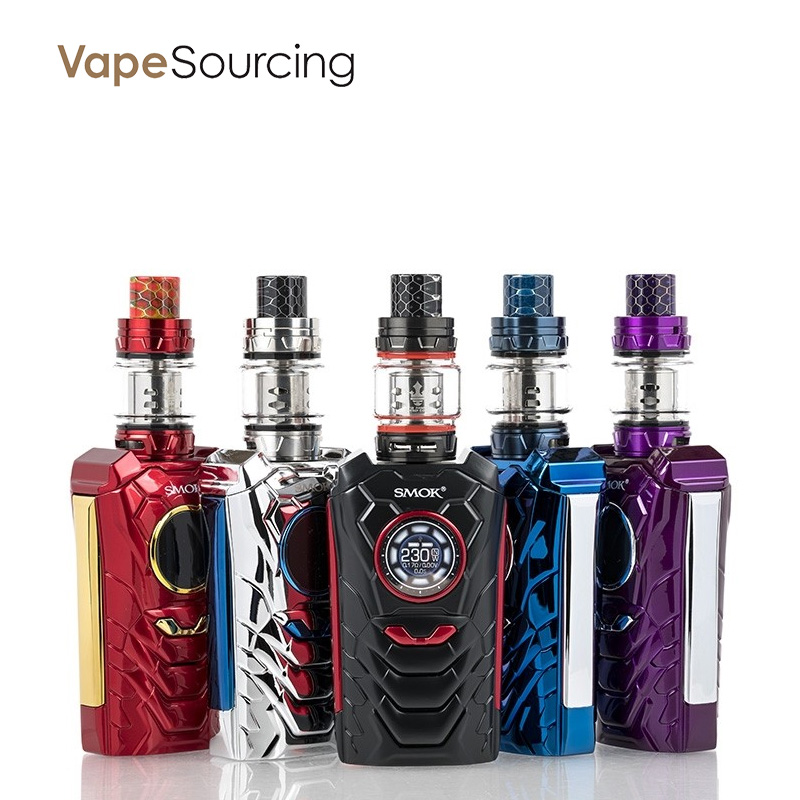 Main Features:
Intelligent voice control system.
Compatible with 21700/20700/18650 cells
Multiple protections
Adjustable bottom airflow
Top refill system
Patented locking mechanism
Dual battery life indicator
Purchase one now:
https://vapesourcing.com/smok-i-priv-kit...ystem.html
IJOY
Avenger 270
Kit with Avenger Tank is the first artificial intelligence voice electronic cigarette kit in the world. It is consists of the IJOY Avenger 234W Mod and the IJOY Avenger Tank. Power by dual 20700 batteries, it can support the NI, TI, SS and customized modes. Features the friendly big fire key, colorful OLED screen and adjustable RGB LED button that deliver the cool feeling. The tank has 4.7ml large capacity and it also has spare glass tube can change capacity to 3.2ml. Mesh pre-made coil will provide huge vapor cloud and nice flavor. It also compatible with various IJOY coils. Top fill system makes refill easier.
Main Features:
Innovative voice control system
Compatible with both 18650/20700 batteries
Adjustable RBG LED button light
No overhang with 30mm tanks
2ml/3.2mlml Large Juice Capacity
All-new Pre-made Mesh Coil
Convenient Top Filling Design
Adjustable Bottom Airflow Control
4.7ml colorful bubble glass tube
810 Wide Bore Drip Tip
Order one now:
https://vapesourcing.com/ijoy-avenger-27...-tank.html
.
You may also like this vape kit below:
Cheap VGOD PRO 200W