10-21-2020, 09:46 AM (This post was last modified: 10-21-2020, 10:47 AM by HealthCabin.)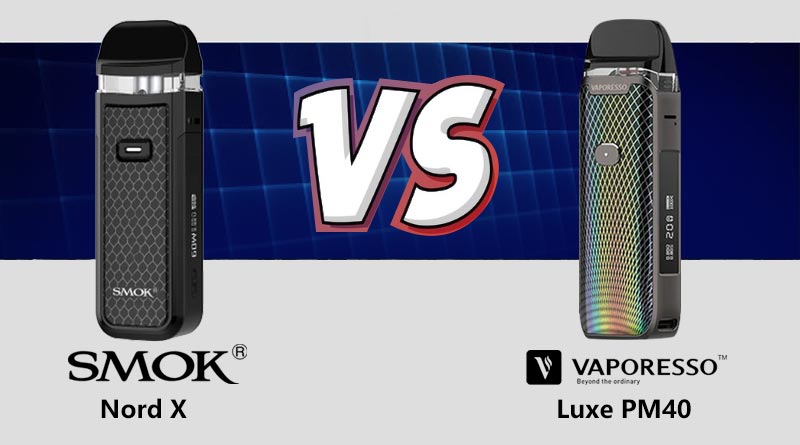 Vaporesso just released a new
Luxe PM40 kit
, which is similar with
SMOK Nord X
in appearance. In this post we will have a detailed comparison between both products. Here we go: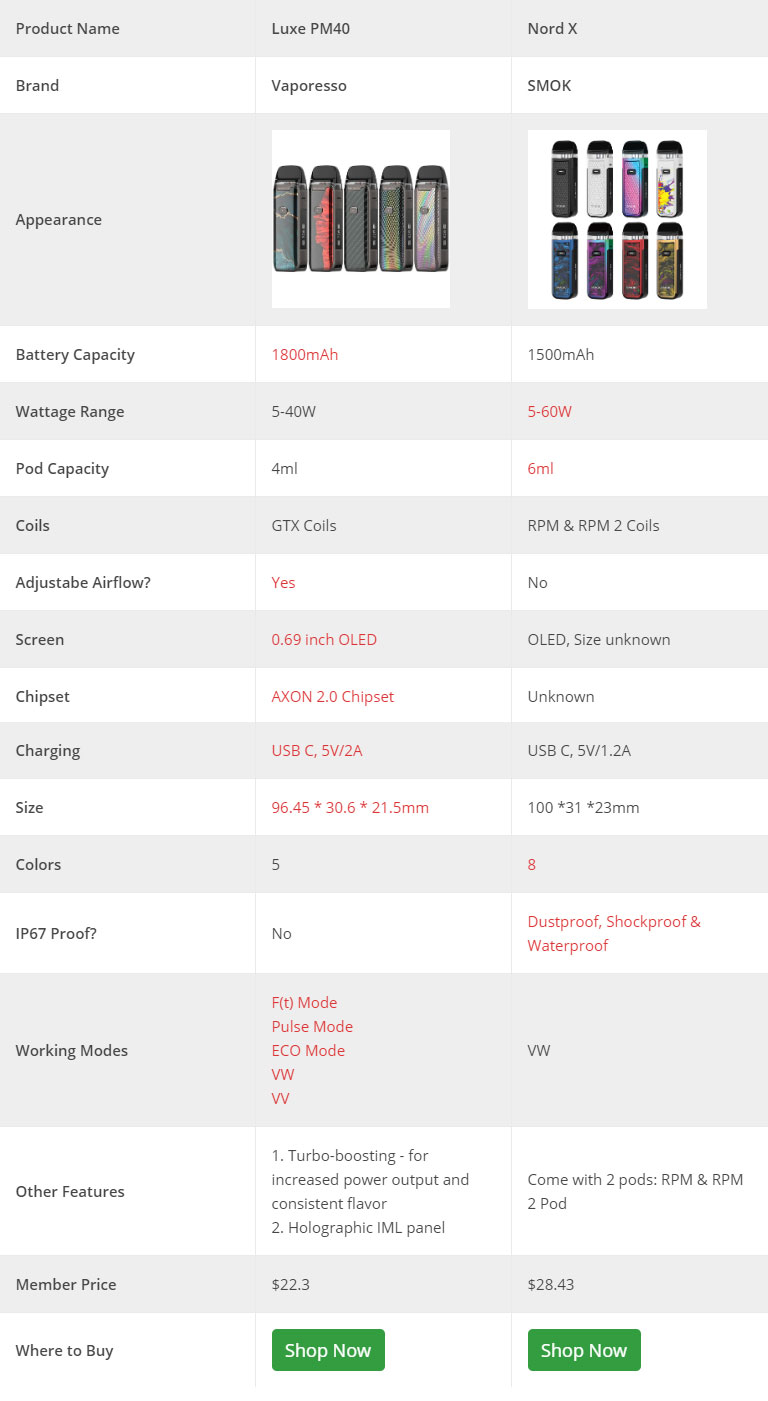 Advantages of Luxe PM40
Luxe PM is smaller in overall size but comes with a bigger battery. For products in the same size, 1500mAh battery is the uplimit, but Vaporesso made it 1800mAh thanks to the advanced technology of EVE Energy, a main shareholder of Vaporesso.

Vaporesso applied AXON 2.0 Chipset in the new Luxe PM40. AXON 2.0 Chipset was designed for high wattage box mods, now they used it on a pod system. You can have richer vaping experience with this chipset, including F(t) Mode, Pulse Mode, ECO Mode and regular VV VW modes.

They also applied the Turbo-boosting tech in Luxe PM40 for increased power output and consistent flavor. Turbo-boosting is also a technology for high wattage box mods. And they did not over-price it for Luxe PM40.

Another big pro is the Holographic IML panel of the 0.69 inch OLED screen. This Holographic IML panel is always used in Mid-high quality smart cellphones.

The overall price is super good

We will have a video review for it soon for the actual performance! Stay tuned.

Advantages of Nord X
The biggest pro of the Nord X is – IP67 waterproof, dustproof & shockproof

Nord X also comes with 2 pods to accept all RPM & RPM2 coils

Wide wattage range up to 60W

And they have been accepted by the market with a good reputation.


That's all about it. Do you have a
Nord X
or will you plan to buy any one of them? Share us your voice in comments down below.