12-10-2020, 09:28 AM
The
VXV Soulmate RTA Pod
is best for Drag X/Drag S/Drag Max/Argus Pro Kit, The VXV Soulmate RTA Pod has 2.5ml juice capacity for single coil building.
The VXV Soulmate RTA Pod Cartridge is suitable for the adjustable bottom airflow of
Drag X
/
Drag S
/Drag Max/
Argus Pro Kit
. The VXV RTA Pod is with single coil building deck and holds 2.5ml capacity. The bottom refilling port is on the bottom with silicone plug.

The RTA Pod cartridge supports Restricted DL & MTL vaping: Turn clockwise to close, counterclockwise to open the airflow pin, comes with 1.0mm / 2.0mm / 3.0mm airflow pin.
The Dual terminal post-less style single coil build deck with spare juice slot is for easy coil building.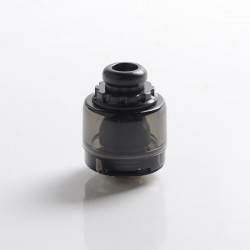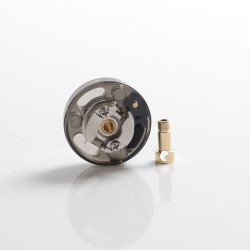 Parameters:
Size: 26 x 31mm
Coil Type: Single Coil
Capacity: 2.5ml
Drip Tip: 510
Features:
Restricted DL and MTL vape
For Drag X/Drag S/Drag Max/Argus Pro
Postless single-coil build deck
Changeable bottom airflow pin(1.0mm,2.0mm,3.0mm)
Spare tube included
Bottom fill design
Strong magnet connection
More details of this Pod >>
https://www.3fvape.com/47579-.html