05-07-2020, 03:22 AM
Today I will introduce you two new mod pod kits of
voopoo drag
series.
VOOPOO
Drag X
is a mod style cartridge kit that features adjustable power in the range of 5 to 80 watts. Powering this amazing device is a single 18650 battery that you insert from the bottom and has a type-C USB interface for a fast recharging process. Under the hood, the Drag X mod is built with a GENE.TT chipset which means it will ignite your coils almost instantly to produce massive flavorful vape clouds. The Drag X also adds an incredible score ranking modes that change according to your vaping history, so you may continuously unlock a new level to see how high your ranking score can go.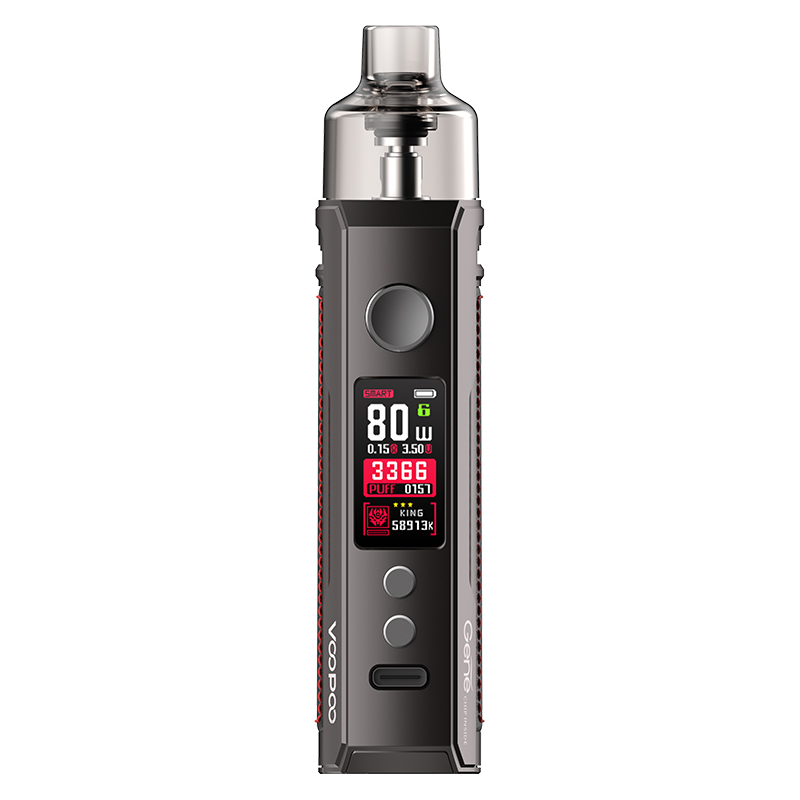 Parameters
Size: 95mm*32.5mm*28mm
Battery Capacity: Single 18650(Excluding battery)
Material: Alloy+Leather(Mod)
Output Power: 5-80W
Output Voltage: 3.2~4.2V
Resistance: 0.1~3.0ohm
Capacity: 4.5ml
Material: PCTG(Pod)
Coils: 0.15ohm PnP-VM6 Coil(DL, 60~80W); 0.3ohm PnP-VM1 Coil(DL, 32~40W)
Compatible with all PnP coils including RBA
Fill: Bottom Fill
Charging Port: Type-C
Buy link:
https://vapesourcing.com/voopoo-drag-x-kit.html
VOOPOO
Drag S
features a mod-style power mode that can operate between 5 to 60 watts via a full-color display screen. Inside the mod, there is a 2500mAh battery with a type-C USB interface that removes having to fiddle with which direction to insert the cable into the port. The Voopoo Drag S utilizes a GENE.TT chipboard, so it fires almost instantaneously for rapid vapor production and it will automatically identify the coil to match the best wattage output.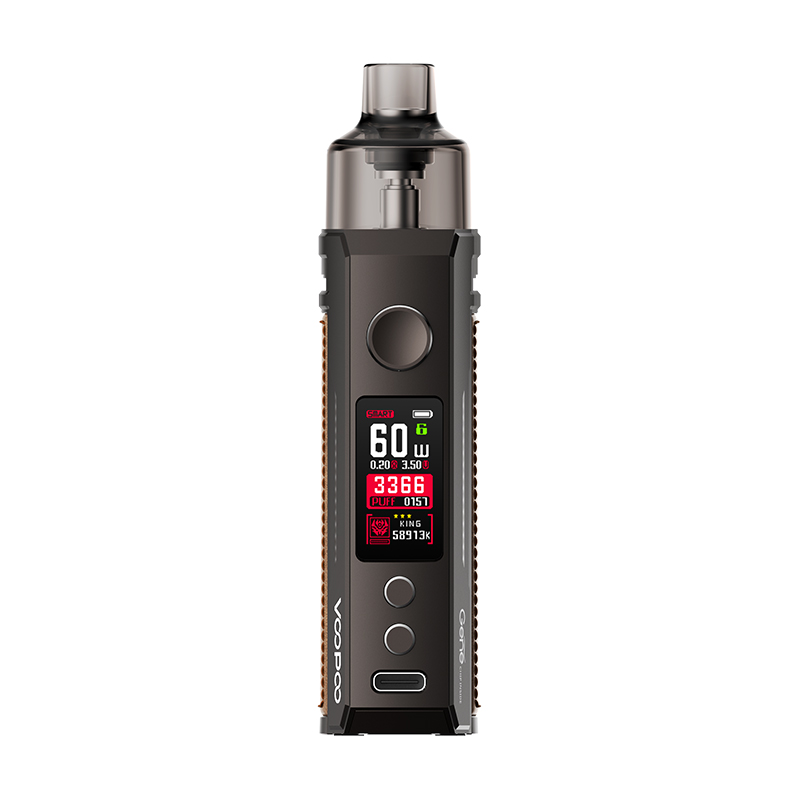 Parameters
Size: 87*33*28mm
Battery Capacity: 2500mAh Built-in Battery
Material: Alloy+Leather(Mod)
Output Power: 5-60W
Output Voltage: 3.2~4.2V
Resistance: 0.1~3.0Ω
Capacity: 4.5ml
Material: PCTG(Pod)
Coils: 0.2ohm PnP-VM5 Coil(DL, 40~60W); 0.3ohm PnP-VM1 Coil(DL, 60~80W)
Compatible with all PnP coils including RBA
Fill: Bottom Fill
Charging: 5V/2A
Charging Port: Type-C
Buy link:
https://vapesourcing.com/voopoo-drag-s-kit.html