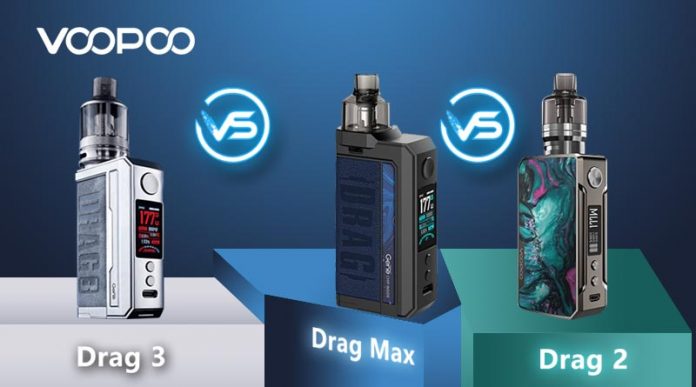 VOOPOO just released the third generation of Drag box mod – the
Drag 3
with their new TPP atomizer & coils. Today we will have a comparison between the new Drag 3,
Drag Max
and
Drag 2
.

Here we go: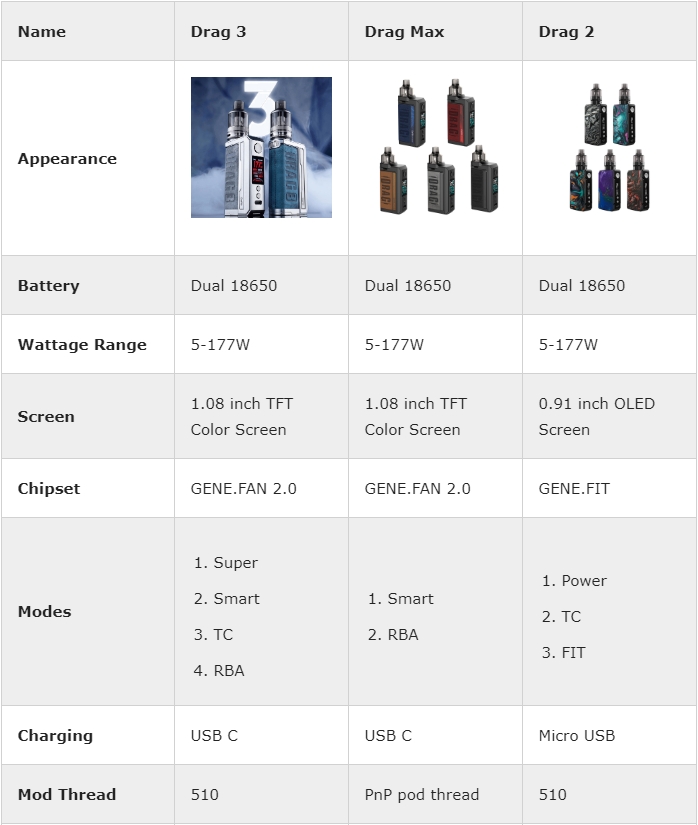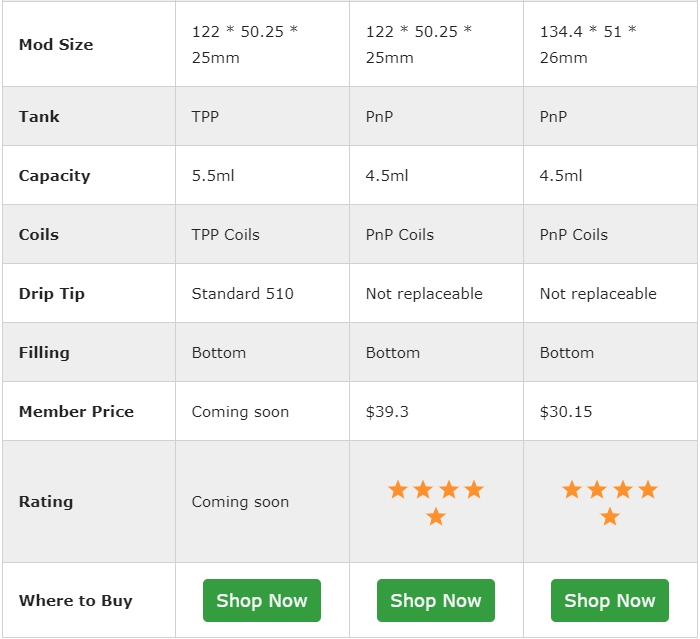 Summary
The differences between the
Drag 3
and
Drag 2
are very clear, including the chipset, working modes, screen and tanks. While when it comes to the differences between the Drag 3 and Drag Max, that's another story.
For the mods, they are almost the same, except the pod/tank connection part – Drag 3 uses the standard 510 thread to match all kinds of 510 tanks, while
Drag Max
only accepts VOOPOO PnP pods and needs a third party adapter to match 510 tanks. And for the working modes, as the Drag Max was designed for PnP pods, VOOPOO did not add Super & TC modes on it though they can. The materials are the same just with different colors. And they are the same in below points: same size, same 2x 18650 cell, same 177W max, same chipset, same screen & USB C, same layout.
Another difference we can talk about is the tank/pod and the coils. VOOPOO released their new TPP atomizer system in the Drag 3, and the new TPP coils do not work on PnP pods, same with the PnP coils, they do not work on the new TPP tanks. For the performance, I believe it takes time to verify though VOOPOO stated the new TPP is excellent.
Suggestions
If you do not have a Drag Max, taking a new Drag 3 is a good choice of course.
While if you have alreay got a Drag Max, why not just buy a
510 adapter
to try the new TPP tank & coils!
Will you pick the new Drag 3? Share us your thoughts in comments below.
Please view the
VOOPOO Drag 3 – Any New Updates
here.