03-29-2019, 07:33 AM
Guys, here comes two newest best vape mod kits - VOOPOO Drag Mini Platinum Kit and VOOPOO Drag 2 Platinum Kit. They are the new members of Drag series, so which one do you like better after the comparison?
1. VOOPOO Drag 2 Platinum Kit - $68.90
VOOPOO
Drag 2 Platinum Kit
is an upgraded version of the previous Drag 2, which is powered by 2* 18650 battery capacity. The Drag 2 Platinum mod also utilizes the advanced GENE.FIT chip, which is secured by a V0 class fireproofing bridge to block the device from dust, liquid or burnout. The FIT mode can protect tanks to intelligent matches of FIT1/2/3. The new Uforce T2 tank is compatible with U2/U4/U6/U8/N1/N2/N3/R2/D4 coil.
Parameters
Size: 88.3*51*26.5mm
Material: Stainless Steel+ Resin
Battery Type: 2* 18650 battery
Tank Capacity: 5ml
Max wattage: 177W
Resistance Range: 0.05-5ohm
Working Current:1-40A
Output Voltage Range:0-7.5V
Temperature Range: 100-315℃/200-600℉
Thread: 510 Thread
2. VOOPOO Drag Mini Platinum Kit - $69.90
Drag Mini Platinum VOOPOO
is an upgraded version of Drag Mini kit with more attrctive appearance. The Platinum Edition of VOOPOO Drag Mini also adopts advanced GENE.FIT chip for safe vaping and long battery life. Working with inbuilt 4400mAh battery, the Platinum Edition Drag Mini reaches up to the max output of 117W with multiple protection. The UFORCE T2 Tank has 5ml e-juice capacity and adopts easy top filling design. Equipped with P2 and N1 coils, the Drag Mini Platinum Kit can deliver rich flavors and acceleration power.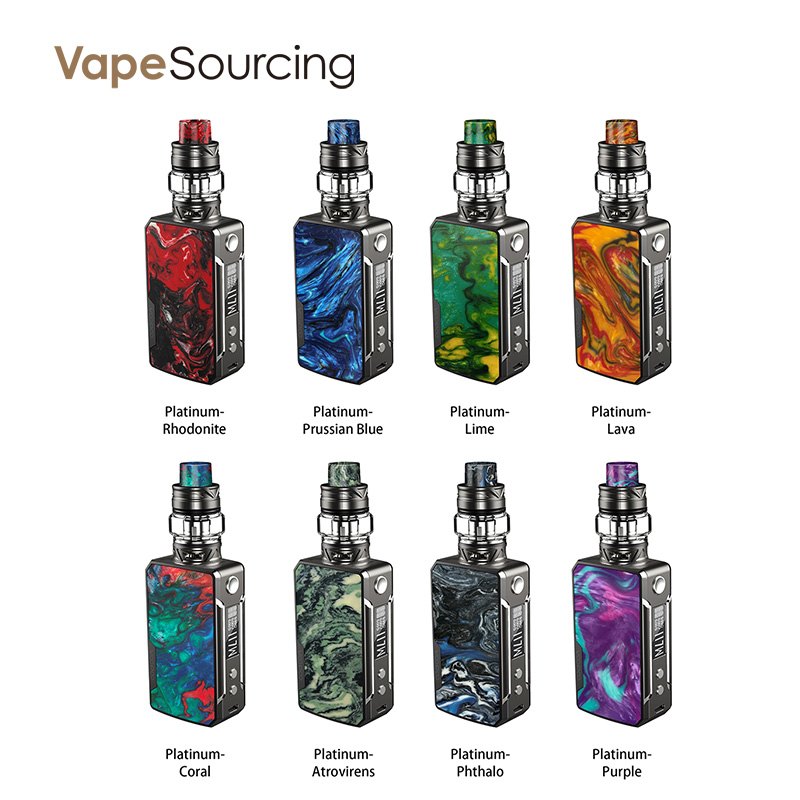 Parameters
Size: 81.5*48.5*25.5mm
Materia: Zinc Alloy & Resin
Power Range: 5W-117W
Battery: 4400mAh built-in battery
E-juice capacity: 5ml
Display: with Display
Resting Current: ≤10uA
Output Voltage: 0V - 7.5V
Output Current: 0A - 30A
Temperature Range: 100-315℃/200-600℉
Upgraded Function: Yes
Resistance Range: 0.05 - 5.0Ω
Connector: 510