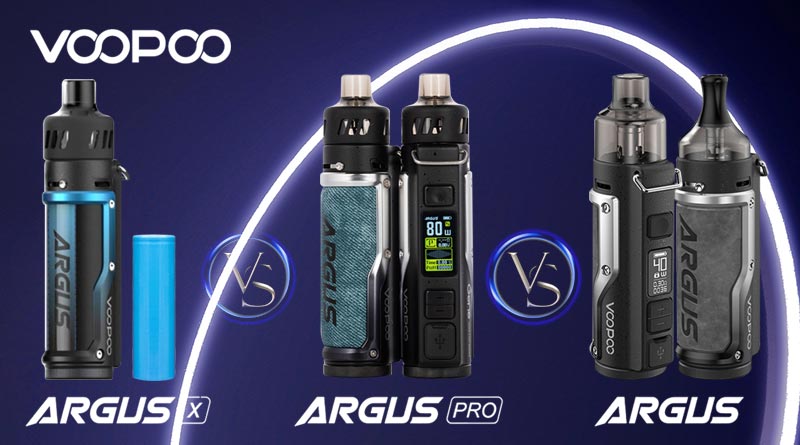 VOOPOO just added another new product in their Argus series – the
Argus X
, a 80W pod mod powered by single 18650 battery. Well, compared to other members in Argus series, are there any big differences on the new
Argus X
? Let's check them out at this post.

Here we go: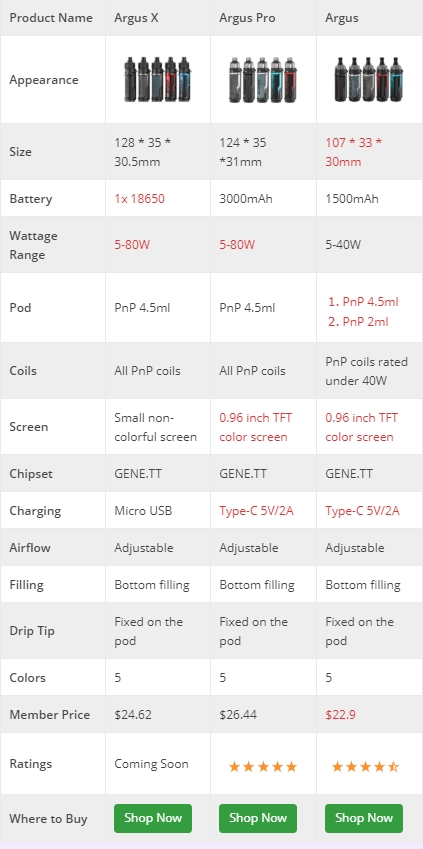 Summary
Overall, the new Argus X keeps the same PnP pod tank and the same appearance of the whole series. The biggest difference is that it is powered by single 18650 battery, which is a good update for vapers who prefer to use 18650 battery.
Meanwhile, VOOPOO did not use the 0.96 inch TFT color screen on the Argus X but replace it with a non-colorful small screen, size unknow but definitely smaller than 0.96 inch. And they also use Micro USB back again, maybe they wanted vapers to charge the 18650 battery in the battery charger. All in all, they successfully took the price down, the new Argus X is cheaper than Argus Pro, though the price difference is not big.
Which one will you pick?
Argus X
,
Argus Pro
or
Argus
. Share us your thoughts in comments below.