04-15-2020, 09:31 AM (This post was last modified: 04-15-2020, 09:55 AM by HealthCabin.)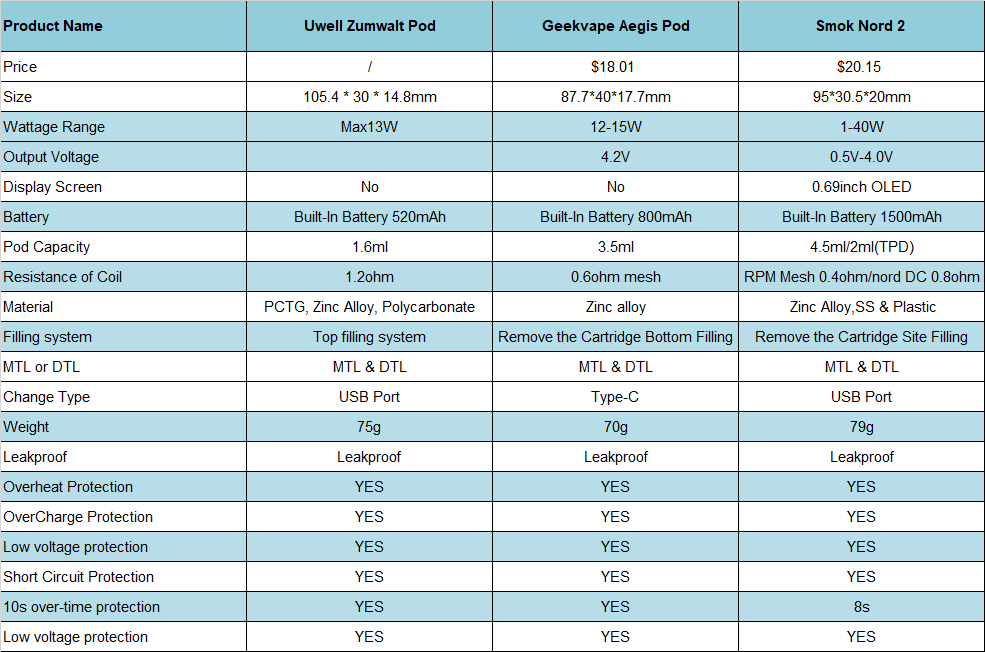 The Zumwalt Pod Kit
from Uwell is an elegant pod kit with a permanently installed 520 mAh battery. Combined with a quick charge function using a micro USB cable, the installation of all relevant protective circuits, a very well-functioning automatic train and the compact format, the Zumwalt Kit is a perfect daily companion, which can be stowed anywhere without any problems.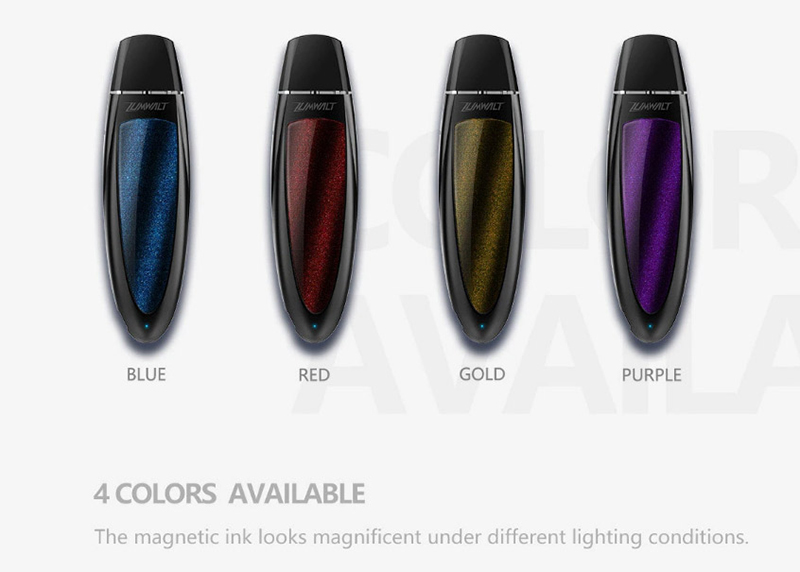 There are 4 different colors are available include Blue, Red, Gold, Purple.
Brand: Uwell
Unit: 1Set
Material: PCTG, Zinc Alloy, Polycarbonate
Size: 105.4mm * 30mm * 14.8mm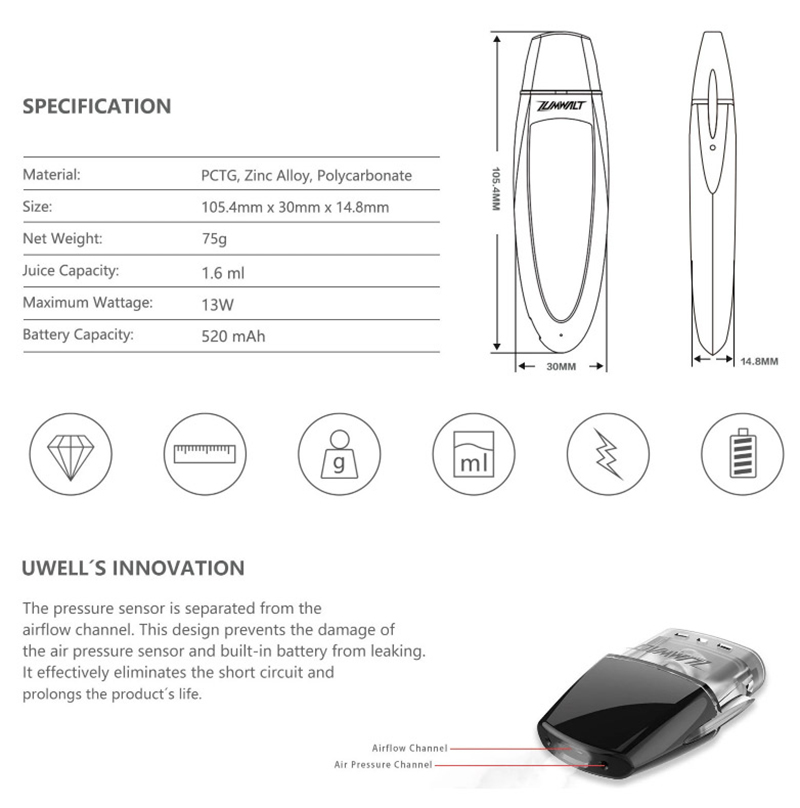 E-liquid Capacity: 1.6 ml
Maximum Wattage: 13 W
The resistance of Coil: 1.2 ohm
Battery Capacity: 520 mAh
The draw-activated mechanism, easy to use.
Refillable pod, cost-effective to use.
The top filling method, quick and convenient.
The Pro-FOCS flavor testing technology from UWELL gives you an excellent vape experience.
The chip has multiple circuit protection functions to supply stable, safe and reliable performance.
Smooth lines and simple classic appearance gives this device a great feel in the hands.
A small three-colour LED keeps the user up to date with the remaining battery capacity. Due to the simple operation, the kit is also perfect for beginners/transitioners in the steamer world. The battery carrier outputs its power depending on the resistance of the winding used with up to a maximum of 13 watts. The small pods hold 1.6 ml of liquid and can easily be filled from above by pulling off the drip tip.
Inside there is a 1.2 ohm parallel winding, which offers a great taste development. This is accompanied by a very pleasant amount of steam and a smoother throat hit. The pulling behaviour is similar to that of an ordinary cigarette so that the Zumwalt Kit is perfectly geared for a classic MTL / baking steam train.
Each set contains:
1pc Zumwalt Pod System
1pc Micro USB Cable
1pc User's Manual
There is a chart for the Uwell Zumwalt Pod, Geekvape Aegis Pod and Smok Nord 2 performance contrast.
[size=M]To defense against COVID-19, we provide you with some protection products:Like KN95 FACE MASK, CHILDREN FACE MASK , FREE GIFT BAKAGE, YOU CAN ENTER THIS LINK :>>[/size]