07-31-2019, 09:18 AM (This post was last modified: 08-01-2019, 05:00 AM by Vapesourcing.)
Guys, good day! If you're tired of refilling e-juice or cleaning atomizers, then you can miss the following pod system we'll be covering. Yes, it is the Uwell
Yearn Pod
System. Just buy from vapesourcing online shop if you like.
Uwell Yearn Pod System is another slim pen style pod system following the Caliburn Kit. It is designed with smooth lines and simple classic appearance, which provides comfortable hand feelings. Powered by a built-in 370mAh battery, the Yearn can fire up to 11W and implements the Pro-FOCS Flavor Testing Technology. This unique technology will provide you with the ultimate vaping experience by controlling the heating temperature and completely restoring the e-juice flavor.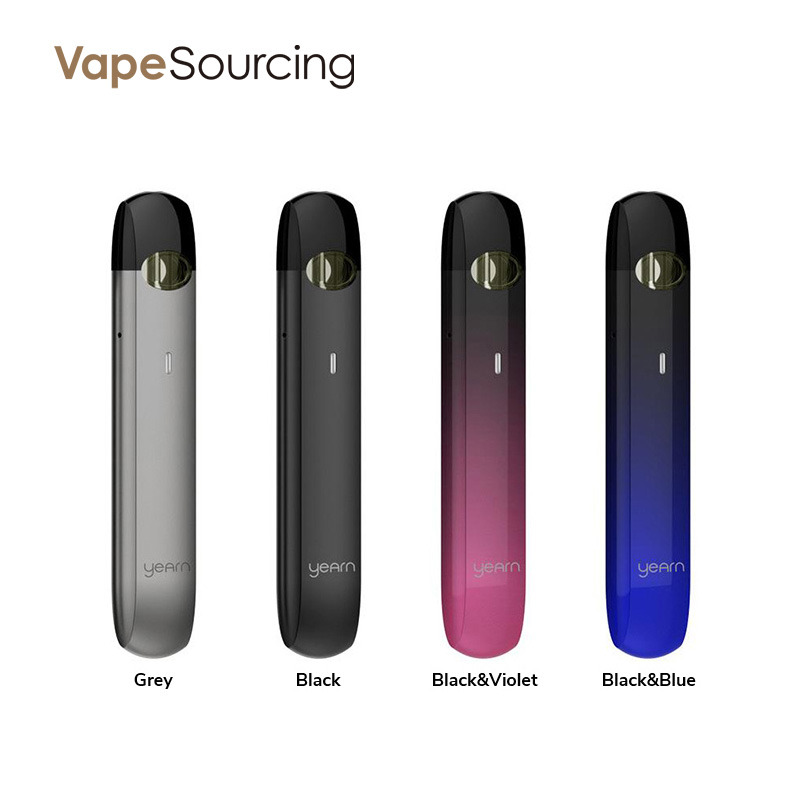 As for the pods(sold separately), they are disposable with 1.5ml pre-filled e-juice and employs the patented Isolated E-liquid Chamber Technology. This technology can keep the e-liquid pure before the pods are activated, offering you a convenient and fresh vaping experience. Coil heads inside pods have a resistance of 1.4 ohms, very suitable for the pre-filled 20mg/50mg nic-salt e-juice. All in all, the Yearn is an ideal choice for convenient vaping.
Where to buy:
https://vapesourcing.com/uwell-yearn-kit.html
Parameters
Size: 86.7mm * 20.2mm * 10.4mm
Material: Zinc Alloy, PC+ABS
Maximum Wattage: 11W
Battery Capacity: Built-in 370mAh
Charging Port: Micro USB
E-Liquid Capacity: 1.5ml
Refillable Pod/Cartridge System
Resistance: 1.4ohm
You may also like this:
buy voopoo drag 2 kit
[url=https://vapesourcing.com/voopoo-drag-2-kit.html][/url]