11-11-2021, 09:19 AM


The
Auguse Era Billet Adapter
is made from stainless steel and suitable for Billet Box Mod.
With the
Auguse Era Billet Adapter for billet box
, you can use the DotMod AIO RBA Tank Bridge on Billet Box Mod. This
Era Billet Adapter
can be also used on SXK Billet Box Clone too.
This
Auguese Era Billet
comse with the adapter frame only. The DotMod AIO RBA Tank and Billet Box Mod is not included.
There are 2 style of
Auguse Era Billet Frame
now, they comse in the same size but a little bit different on the out frame style.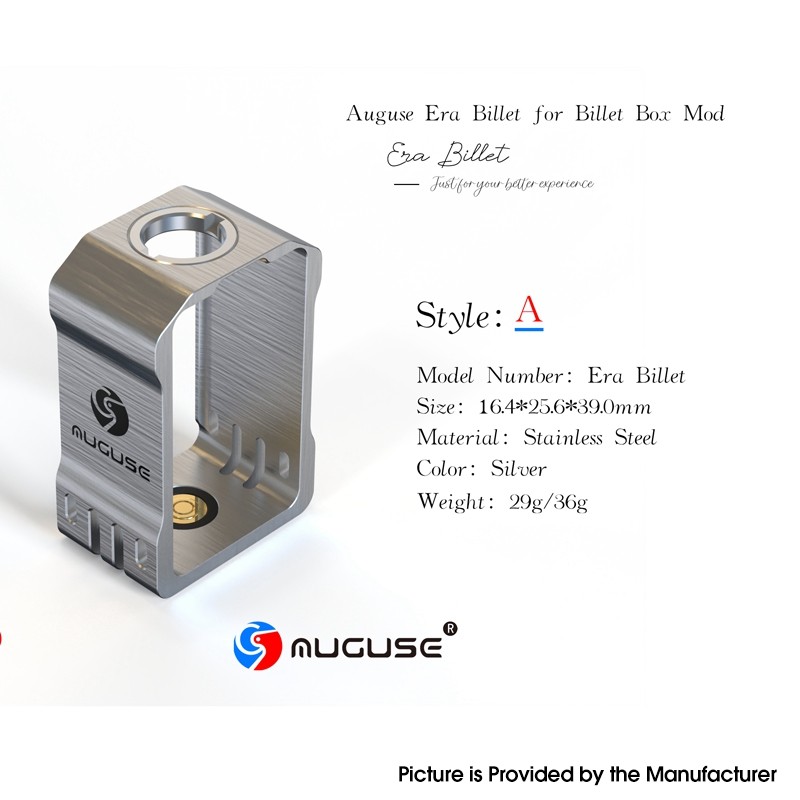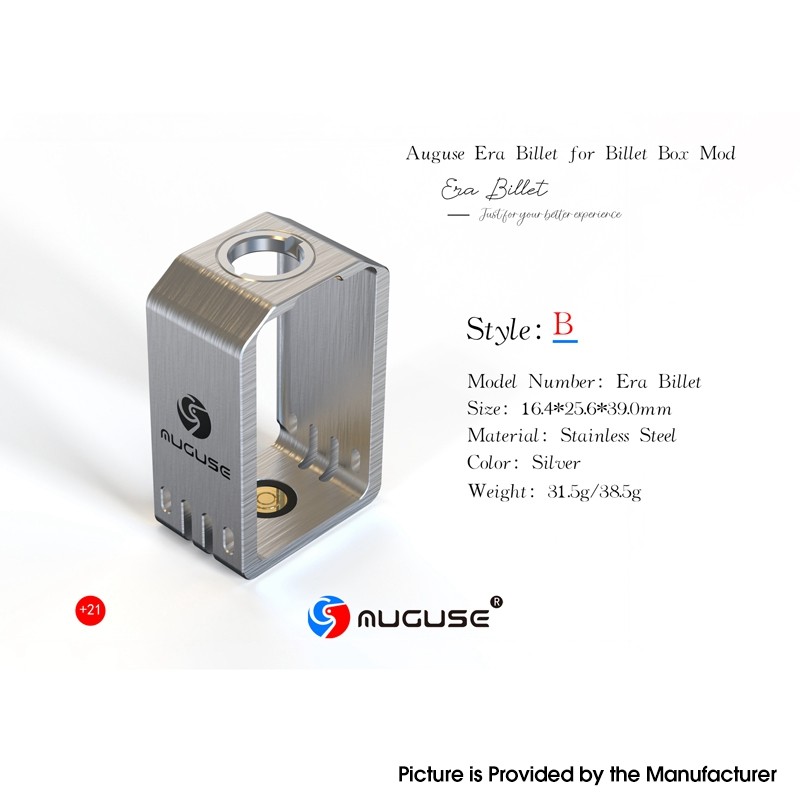 Auguse Era Billet Rebuildable Tank for Billet Box Mod is suitable for 98% dotmod RBA Bridge Tank, just take some for example,
BP Mods Pioneer DotRBA
,
Auguse EraAio Era Aio RBA
,
DotMission RBA Bridge Tank
and more.
Quick links to get these 2 Billet Box DotAIO Transform Adapter as below >>
Style A >>
https://www.3fvape.com/53660-auguse-era-billet-adapter-for-billet-box-mod-style-a.html
Style B >>
https://www.3fvape.com/53661-auguse-era-billet-adapter-for-billet-box-mod-style-b.html