05-10-2019, 03:12 AM
Hello everyone.
Good day!
Today we'll introduce a new item to you guys! And it's from Brand
Damn Vape
.
Let's check it!
Original Damn Vape DOOM Mesh RTA Rebuildable Tank Atomizer
Original Price $31.99, Now Only $24.99
Damn Vape DOOM Mesh RTA
is designed for mesh coil. 4ml e-liquid capacity. The main feature of this RTA is 3D Liquid Flow System which provides excellent liquid transmission to reduce overheating; The sloped upward airflow hits MESH coil with the angle that perfectly match with the MESH bending shape. It is easy to wick this RTA; Foxtail-M is with just right amount of cotton for MESH; You can easily cut off the cotton at the edge of the deck without any tricks. All in all, we hope to bring out an easy-to-use RTA with pure tasty flavor! This item also has other colo to choose.
Main Features:
* Unique build deck for easy coil building and wicking.
* Unique 3D liquid flow system.
* Sloped upward airflow & compact chamber.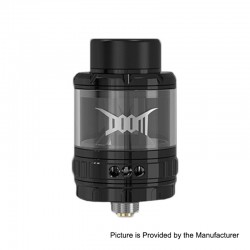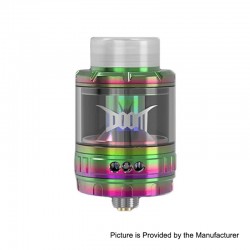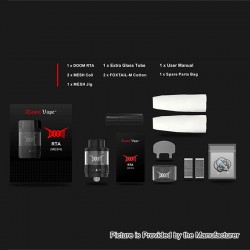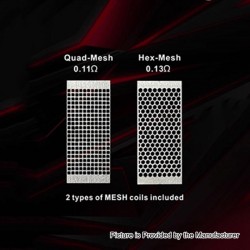 Click here and learn more about Damn Vape DOOM Mesh RTA Rebuildable Tank Atomizer >>>
Register an account on our website and you can enjoy the lowest price of the product.
Other questions regarding this product, just contact us.
Strong Recommend in 3FVape:
Damn Vape
Squonk Bottom Feeder Accessories
Squonk Bottom Feeder Atomizer
Squonk Bottom Feeder Mod