11-01-2019, 07:54 AM
Hi, guys! Welcome to
New Product Introduction
! I have a question: do you need a
MTL Atomizer
at present? Today let me introduce you one RTA named
Original Steam Crave Glaz Mini MTL RTA
. Now let's take a closer look at the RTA below.
The Steam Crave Glaz Mini MTL RTA, with 23mm diameter, is the newest rebuildable tank atomizer that features with standard 2.0ml e-juice capacity and 5.0ml extension option. The Glaz Mini adopts the glass chamber which will enhance the flavor taste. Plus the easy top refilling, adjustable bottom airflow, and single coil build deck, Steam Crave Glaz Mini RTA will bring you a new MTL vaping experience.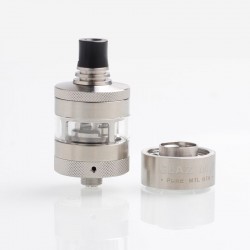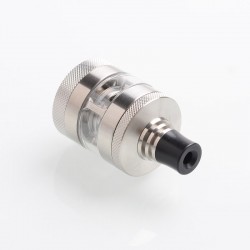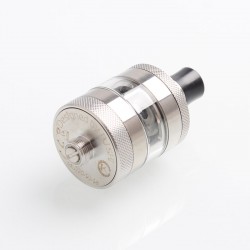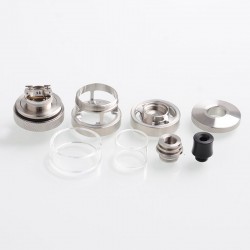 Main Features:
Diameter: 23mm
Top-filling
510 drip tip
Buttom airflow
E-juice Capacity: 2ml / 5ml
Easy to build with single-coil deck
Glass chamber to enhance flavor taste
Easy refilling with 4 big top-filling slots
Standard 2ml e-juice capacity
5.0ml extension
Adjustable bottom airflow with 4 different size holes
Have you worried about that you not know enough about the product?
Don't worry,this time we present to you the unboxing video.
https://youtu.be/PxKWZU8sWXs
If you prefer MTL, this product is exactly what you need. If you want to get one, you can come here:
Original Steam Crave Glaz Mini MTL RTA >>>
Replacement 2ml Glass Tank Tube:
Original Steam Crave Glaz Mini Replacement Tank Tube(2 PCS) >>>
Replacement Glass Chamber:
Original Steam Crave Glaz Mini Replacement Chamber(2 PCS) >>>
RBA Deck:
Original Steam Crave Replacement RBA Rebuildable Deck for Glaz Mini Tank >>>
More MTL Atomizers are available at 3FVAPE:
3FVAPE - MTL Atomizers >>>
----------------------------
Coupon for Halloween
Oct 28th 2019 00:00 - Nov 3rd 2019 23:59 (UTC-6 / Denver Time)
Offer: site-wide 5% off
Code:
Halloween2019
Note: This offer is not stackable with other MAP discounts.