12-09-2019, 02:28 AM
Hi, guys! Welcome to
New Product Introduction
! I have a question: do you need a
Pod Kit
at present? Today let me introduce you one pod kit named
Original Damn Vape Fresia MTL Refillable Pod Kit
. Now let's take a closer look at the pod kit below.
The Damn Vape Fresia Refillable Pod System Vape Starter Kit is a super compact and elegant device for MTL lovers. It is powered by 450mAh built-in battery and comes with 2ml Fresia pod cartridge. By adopting the side oil filling design, you can refill oil conveniently without dirty hands. What's more, it only takes about 30 minutes to 45 minutes for a full charge. The magnetic connection makes the cartridge reloading easier in efficiency. You are also allowed to tell the battery status from the indicator in the middle of the battery. With the aluminum material and micro USB port, you will definitely have an amazing vaping with protections.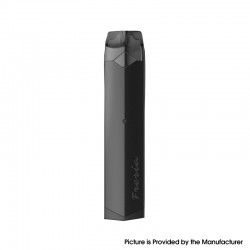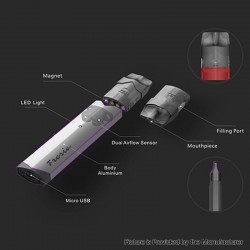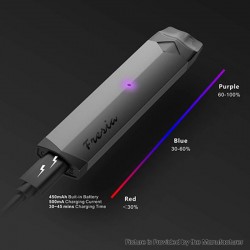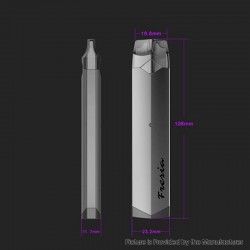 Main Features:
Size: 108 x 23.2 x 11.7mm
Material: Aluminum + PCTG
Battery Type: 450mAh Built-in Battery
Pod Capacity: 2ml
Coil Resistance: 1.4ohm
Voltage: 0~0.5s, 3.4V / After 0.5s, 2.8V
Wattage Range: 6~8W
Pocket size with 450mAh built-in battery
Convenient side oil refilling
Great MTL vaping device
Megnectic connection and battery indicator
Have you worried about that you don't know enough about the product?
Don't worry,this time we present to you the video about the main features.
https://youtu.be/rGubaZrAXuc
There are six colors for you to choose, so which color is your favourite? If you want to get one, you can come here:
Original Damn Vape Fresia MTL Refillable Pod Kit >>>
Replacement Pod Cartridge with Coil maybe you need:
Original Damn Vape Fresia Pod System Vape Kit Replacement Cartridge with 1.4ohm Coil(3 PCS) >>>
More Original Damn Vape products are available on 3FVAPE:
3FVAPE - Original Damn Vape >>>
-------------------
3FVAPE 12-12 Great Sale information
Offer: Site-wide 5% off
Coupon code: 20191212
5% OFF: 11th Dec 2019 00:00 - 15th Dec 2019 23:59 (UTC-6 / Denver Time)
Note: This offer is not stackable with other Vouchers discounts.