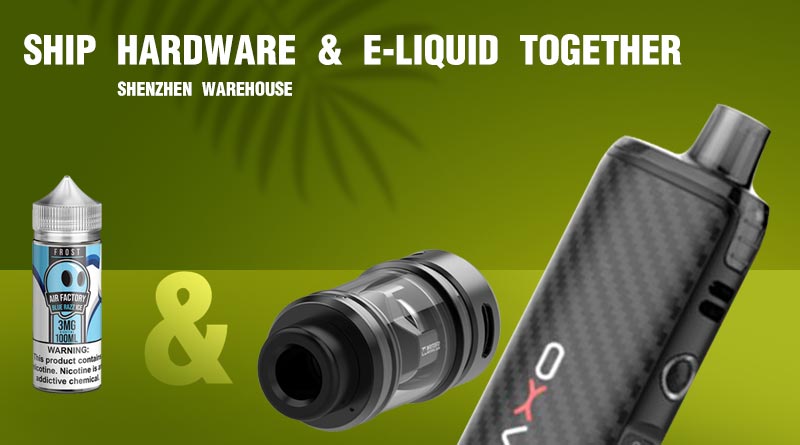 Dear customers,
Thanks for your continues support to Healthcabin. Previously out of the logistic limit we cannot ship hardware and e-liquid in one package. Now here is the good news: we are able to ship e-liquid together with hardwares in our SHENZHEN warehouse.
Only for Hardwares in Shenzhen Warehouse
It is convenient and money saving to carry out such a solution to ship them together via a same shipping channel. But there is also a prerequisite: ONLY the hardware from Shenzhen warehouse can be shipped together with the liquid. Don't know which hardware is in Shenzhen warehouse? Don't worry. You will figure it out from Products Detail when you check out your order. Please feel free to check below attachments for more infos.
Unfortunately, we cannot ship hardwares in our HK, USA & AU warehouses together with e-liquids.
...
Please view the whole
Ship Hardware & E-liquid Together
here.