01-13-2020, 05:47 AM
Hey there mates
It's almost the end of Chinese 2019 lunar calender.
3FVAPE
is so appreciate that you can support us in the past years!!!
This time we're gonno to provide 5% off for you to get SXK products. Let's check it now!!
SXK Products New Year Sale information
Offer: SXK Series 5% OFF
Code: 3FSXK2020
Date: Jan 13th 2020 - 2020 00:00 - Jan 16th 2020 23:59 (UTC-7 / Denver Time)
SXK Products recommend:
1.
SXK SB E8 Mnraker 70W Sliding VW Box Vape Mod Clone Compatible with 22mm Diameter Atomizer
original price $69.90, now only $63.99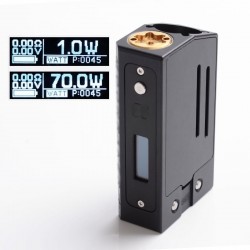 2.
SXK Krma GEN DL / MTL RDTA Clone with BF Pin
original price $19.90, now only $17.99
Click here to get more information about SXK Products New Year Sale >>>