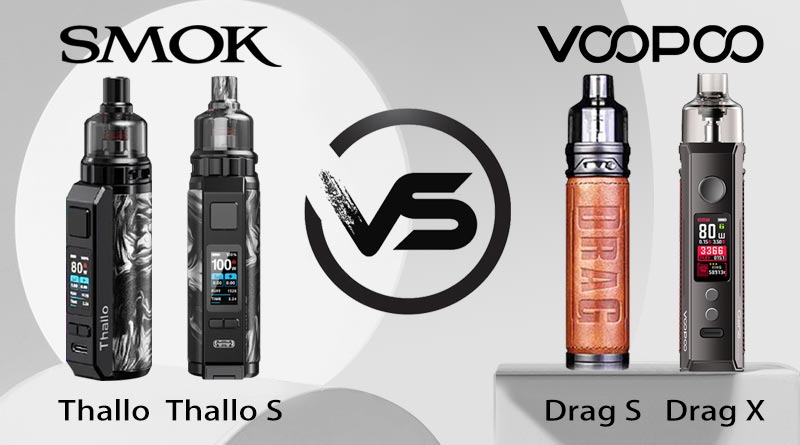 SMOK just released tons of new products including the Thallo & Thallo S, who are very similar to VOOPOO Drag S or Drag X. In this post, we will have a brief comparison for them: Thallo VS Drag S, Thallo S VS Drag X.
SMOK Thallo VS Drag S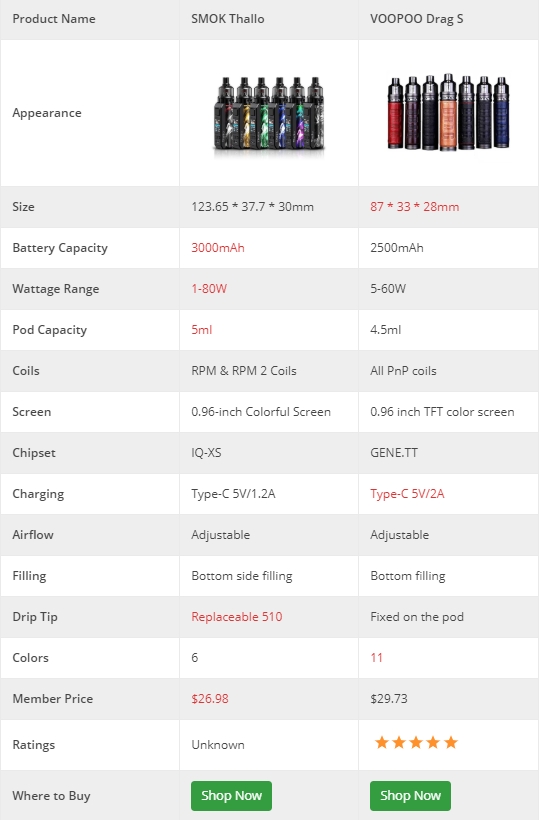 Visually, SMOK almost used the same structure of VOOPOO – PCTG pod connected with the battery via the strong magnets and the airflow control system built on the battery. While Thallo has a bigger battery capacity than the Drag S and extend the wattage output to 80W while Drag S is 60W. But the overall dimension is also bigger. Another point is that Thalla applied replaceable 510 drip tip. If you like RPM coils, the Thallo should be good pick as it is cheaper in price.
SMOK Thallo S VS Drag X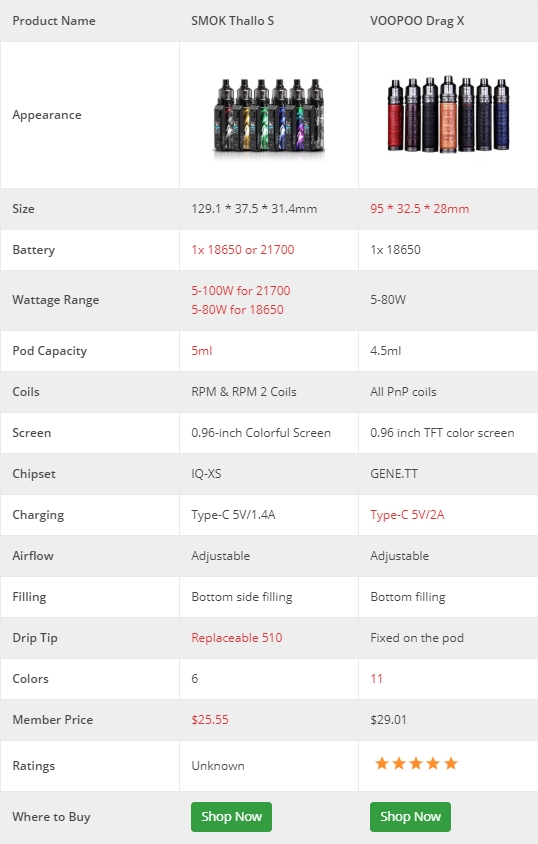 Almost the same story of Thallo VS Drag S. The main difference here will be the external battery. Thallo S accepts single 18650 or 21700 battery, while only 18650 for Drag X. 21700 battery option is a good addon as it makes the wattage output to 100W max.
What's your idea on the new Thallo, upgraded or copy? Share us your voice in comments below.