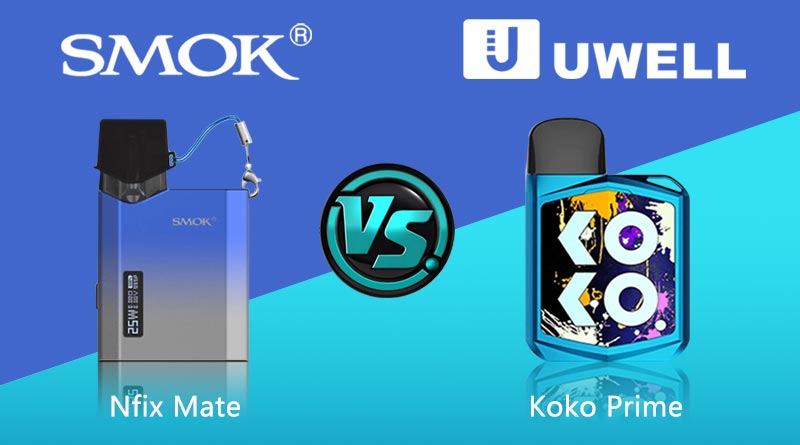 SMOK upgraded their Nfix pod system to the new
Nfix Mate
, which is similar to Uwell
Caliburn Koko Prime
in appearance. In this post, we will check out the upgrades from the Nfix to Nfix Mate, and the differences between
Nfix Mate
and
Koko Prime
. Here we go: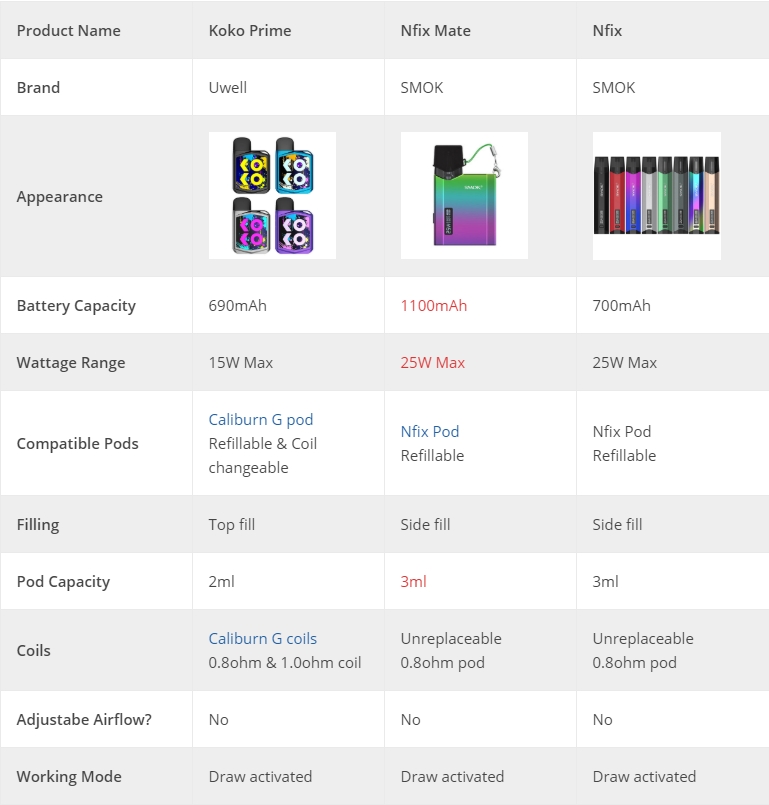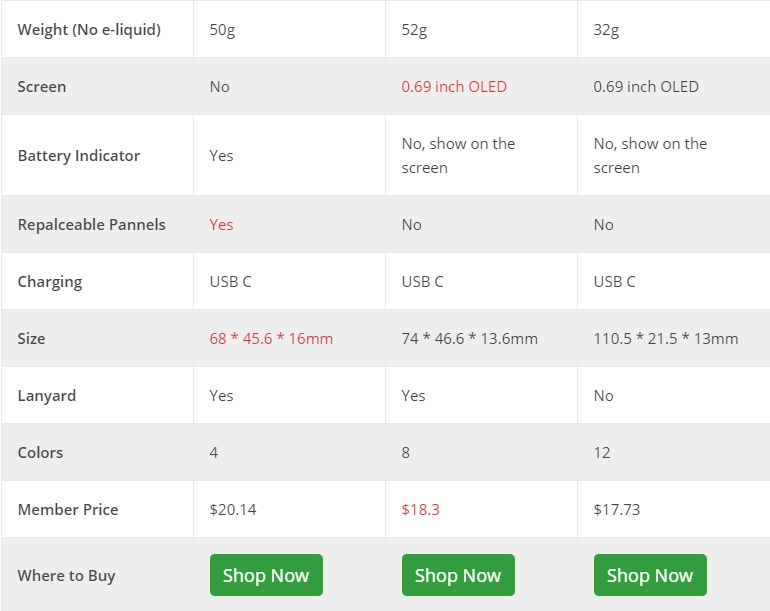 Summary
Upgrades from the Nfix to Nfix Mate:
The main upgrade will be the battery capacity from 700mAh to 1100mAh, and SMOK added 2 new Nfix cartridges with 2 new coil resistances: 0.8ohm Meshed Pod & 1.0ohm Nfix SC MTL Pod.
The Nfix kit comes with 2 Nfix DC 0.8ohm MTL pod, while the Nfix Mate comes with 1 DC 0.8ohm MTL pod and 1 Meshed 0.8ohm pod.
Differences between Nfix Mate and Koko Prime:
Nfix Mate
comes with a bigger battery capacity and bigger pod capacity than the Koko Prime. Also Nfix Mate applies a 0.69 inch OLED screen to display all parameters, while there is no screen but a battery indicator on
KoKo Prime
.
Meanwhile, the Koko Prime's coils are changeable compared to unchangeable coils on Nfix Mate pod, you can save money on it. And the back covers of the Koko Prime are also changeable while there are more color options for Nfix Mate. The overall size of both products are small, both are feeling good at hands though the Koko Prime is the smaller one.
For the price, at HealthCabin the
Nfix Mate
is a little cheaper than the
Koko Prime
.
Which one will you pick? Share us your idea in comments down below.