12-05-2020, 01:29 PM
The
Rincoe Jellybox Mini Box Mod
is made of durable zinc alloy & high end PC, which is sturdy and anti-drop. The whole machine adopts a unique transparent design from the tank to mod, providing stunning aesthetics and strong visual impact. This compact, sleek, user-friendly device is powered by 1 x 18650 / 20700 / 21700 battery (not included). Its very easy to remove and install batteries and the doors all fit very stable. Fast charging through the Type-C port under the side. The
Jellybox Mini
mod has a proprietary RINCOE board on the internal side, which not only provides a variety of security protections but also provides a variety of modes for you to customize the performance of the device. Variable Wattage mode allows you to select precise power output, maximum support 80W. The temperature control suite can be used for more custom coil types, like Stainless Steel and Titanium. Jellybox also features 6 LED lights and shines through into the full device lighting it up.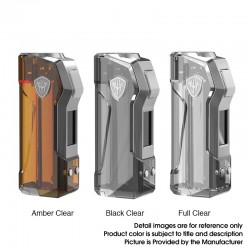 The
Rincoe Jellybox Mini 80W Jelltank Kit
is combined with Jellybox Mini Mod and Jellytank.
The Rincoe Jellytank is an adjustable translucent tank with a detachable threaded 510 connection. The Jellytank holds 4.8ml capacity and is made of environmentally friendly food-grade PCTG plastic, which has an excellent vaping experience. The built-in proprietary drip tip provides simplicity and comfort. The bottom of the pod has a filling port, unscrew the bottom base, open the white silicone case to fill the e-juice. There is a narrow slot on the thread base to control the incoming airflow. Jellytank features mesh coil 0.15ohm makes the clear flavor and dense cloud.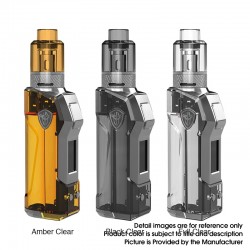 More Details for Jellybox Mini >>
https://www.3fvape.com/47519-.html
More Details for Jellybox Mini kit with Jelltank >>
https://www.3fvape.com/47512-.html