12-11-2020, 06:45 AM
Hello everyone.
Good news!
2020 3FVAPE 12.12 Sale coming
! 3FVAPE has prepared great discount for you as usual. Lets check it now.
3FVAPE Site-wide 5% OFF for 1212 Sale
Coupon Code: 20201212
Time: 12/11/2020 00:00:00 ~ 12/13/2020 23:59:59 (UTC-7, same time as Denver)
Note: This code is not stackable with other coupon codes.

Hewe wel recommend some latest best products to you. Lets check it now! Use the coupon code and save money now!
YFTK SQuape A[rise] clone RTA
, original price $27.99, 12,12 price $26.59 >>
https://www.3fvape.com/47381-.html
SXK Alien EVL clone RBA Bridge Tank for SXK BB / Billet Box
original price $29.90, 12,12 price $26.13>>
https://www.3fvape.com/47429-.html
,
SXK BB clone 70W Box Mod Kit w/ USB Port
, original price $89.8, 12.12 price 81.61 >>
https://www.3fvape.com/47050-.html
SXK BY-kA V.9 V9 MTL RTA clone
, original price $29.8, 12.12 price $26.13 >>
https://www.3fvape.com/47580-.html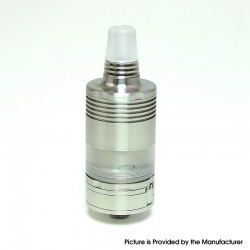 3FVAPE - Price Drop,
please check >>>
http://www.3fvape.com/deal
3FVAPE - Flashsale,
please check >>>>
https://www.3fvape.com/content/12-flash-sale