Joyetech ObliQ kit
is a pod device which can be utilized for both MTL and DL vaping,powered by a 1800mAh built-in battery which can fully charge in 60 minutes,with 5V/2A charging current,Type-C charging port.
ObliQ Pod Cartridge
holds up to 3.5mL of e-liquid and adopts a top fill system,compatible with EZ Coils,providing pure flavor.The pod is firmly stuck on the mod through a magnetic connection,you can also adjust the airflow using the switch on the side of each pod to achieve the perfect mouth-to-lung draw.What's more,
ObliQ
integrates intelligent Avatar.AI Memory Chip, the device will give the optimum output automatically when the cartridge attached on.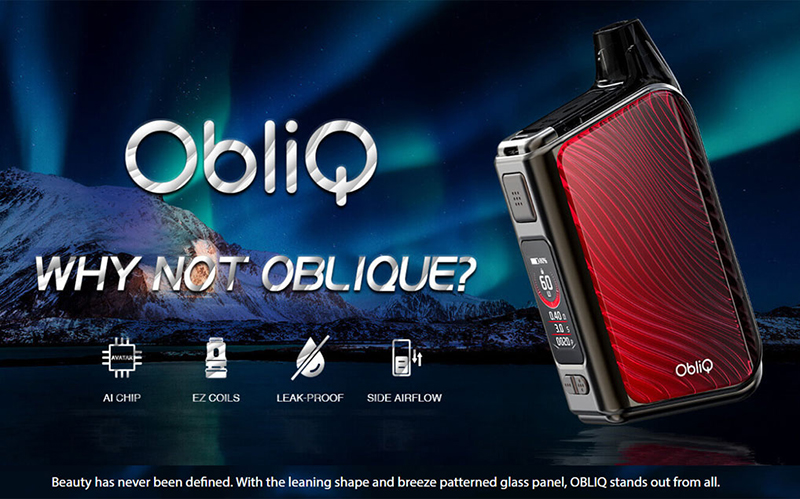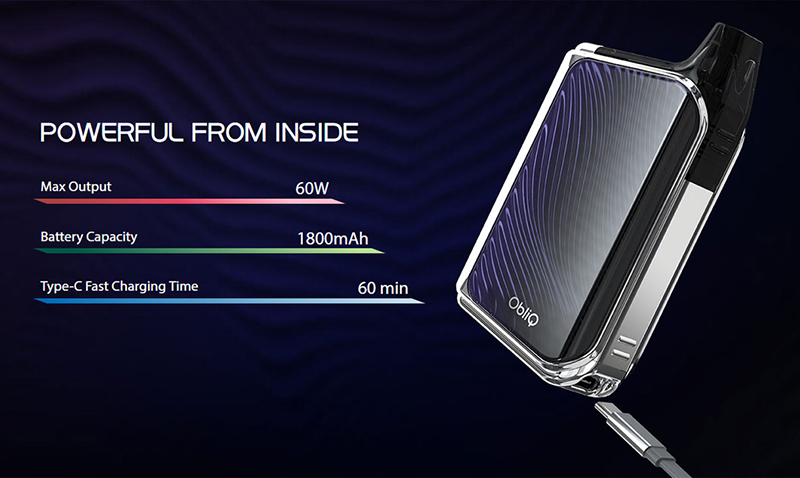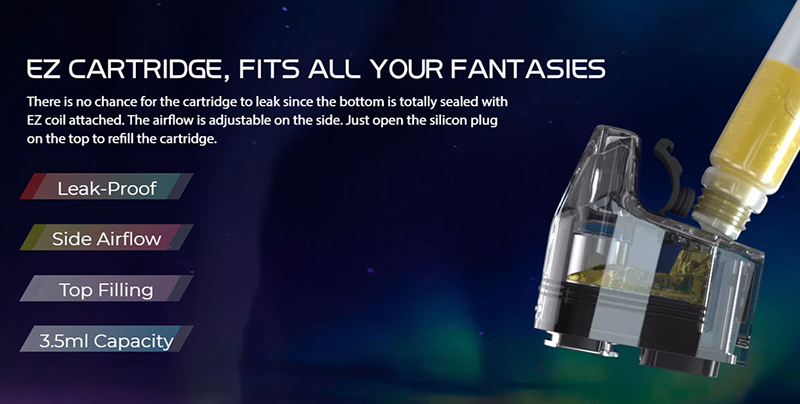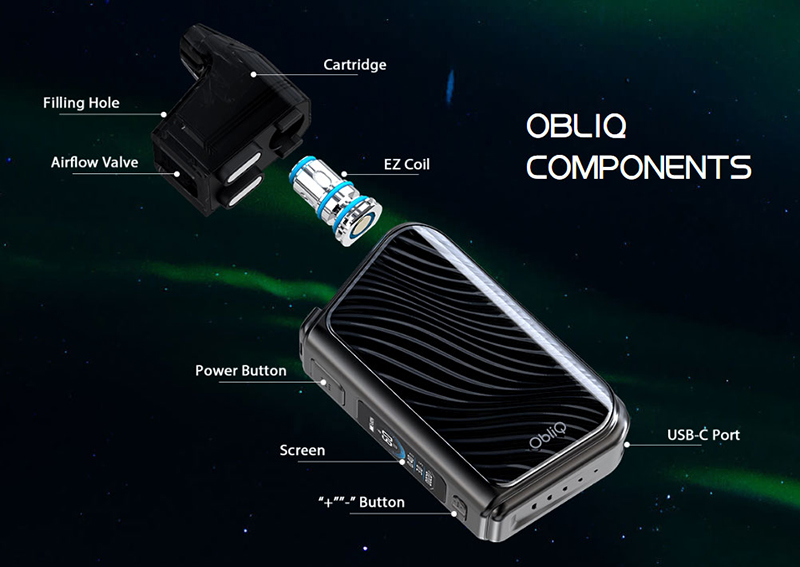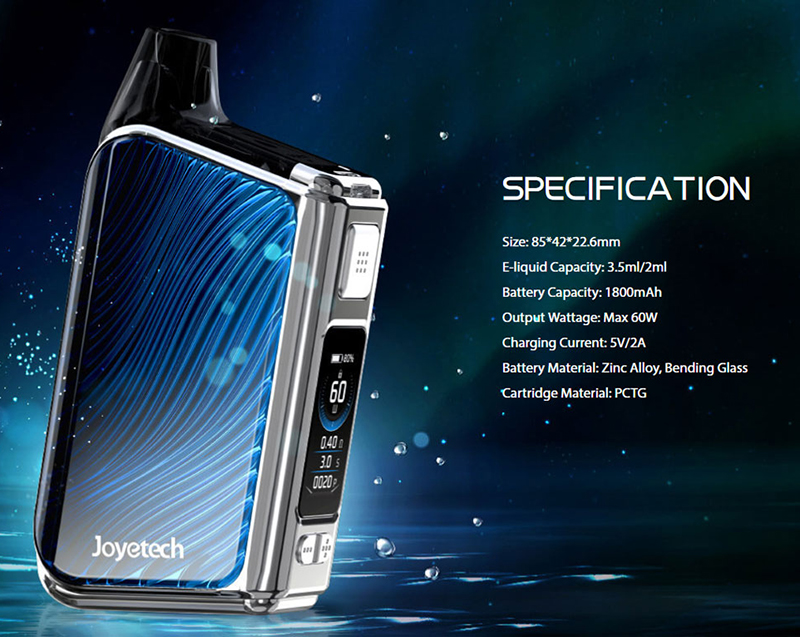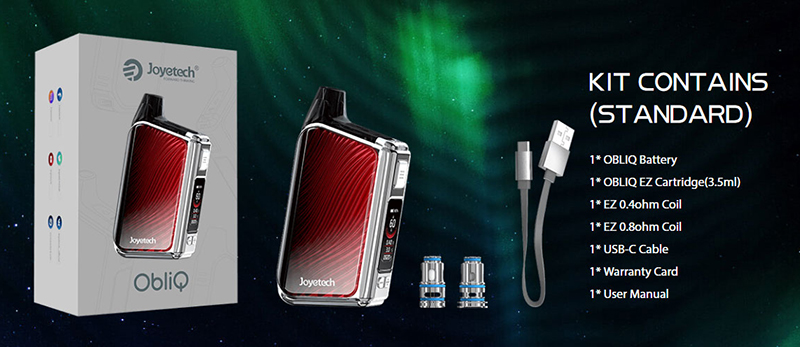 Features:
1800mAh Battery Capacity
2A Type-C Fast Charge
60min Full Charge
Avatar Memory Chip
Max 60W Output
3.5ml Capacity
Top Filling E-liquid
Leak Proof
Compatible with EZ Coils
Side Airflow
Ergonomic Mouthpiece
...
Click here for more:
Joyetech OBLIQ Kit:
https://www.healthcabin.net/joyetech-obl...25830.html
Joyetech OBLIQ EZ Empty Pod:
https://www.healthcabin.net/joyetech-obl...25837.html