OBS
Oner
is a new side by side design Pod Mod device. It's not a standard box mod kit, there is no 510 connector, replaced the 510 connection with a pod connection. The frame of the ONER is standard zinc alloy and pretty lightweight, and with a leather insert on the narrow side. Several decorative elements immediately make the novel side by side shape pleasant. These include the battery compartment cover, insert panel, side display, and control panel. The
OBS Oner's
power is derived from an external single 18650 battery(not include). The battery is located at the side of the Pod, underneath the thread battery cap. Compared to other 'battery doors' it has a super low chance of breaking and with the combination of the ergonomic grip and good threads, it's super easy to use. The
Oner
also comes with a USB Type-C connection for up to 1.4A charging. In watt mode, it can provide adjustable output power from 5 to 80 watts. All relevant vape parameters are displayed on the 0.96 inch display on the side, which supports the theme color change and upgraded new UI with a clear design.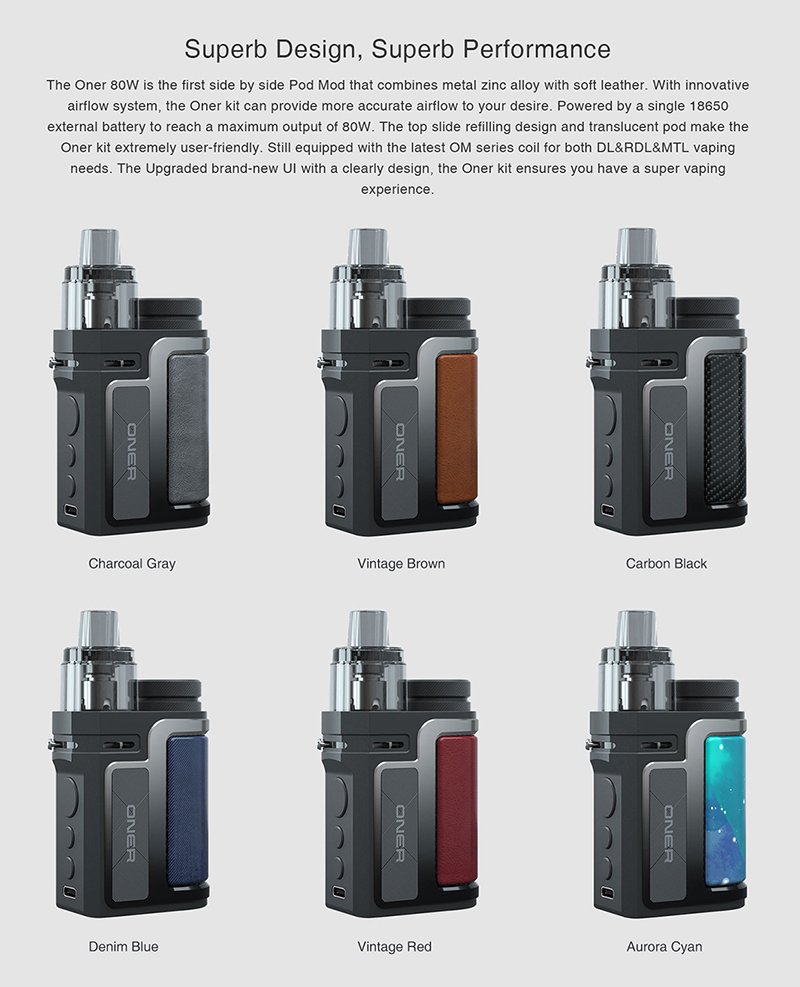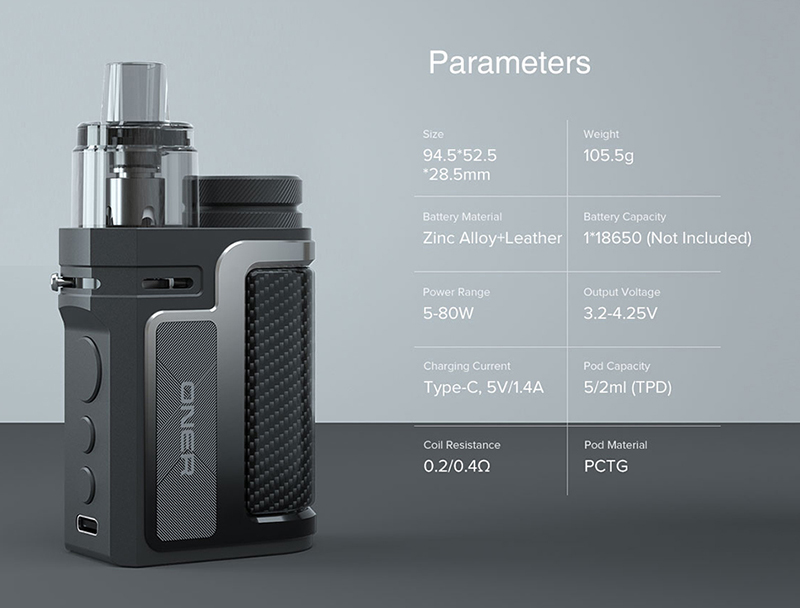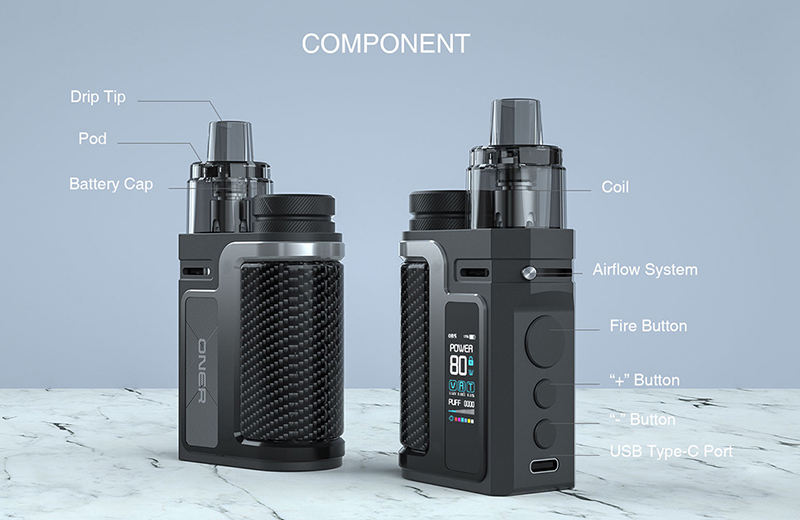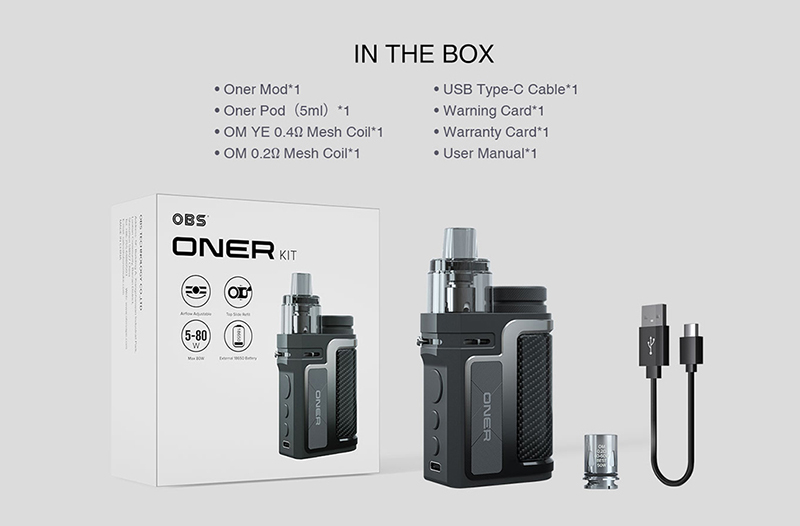 Features:
Side by Side Pod Mod
5-80W Adjustable Power
External 18650 Battery
Type-C Charging Port
Visible 5ml pod
Top Slide Refill
Airflow Adjustable
Upgraded OM 0.2ohm Mesh coil
Compatible with OM Series Coil
Easy Coil Replacement
Supports DL&RDL&MTL vaping
Six Safety Protection
...
Click here for more:
OBS Oner Kit:
https://www.healthcabin.net/obs-oner-80w...26280.html
OBS Oner Pod:
https://www.healthcabin.net/obs-oner-pod...26281.html