10-28-2019, 05:11 AM
Hello everyone, what do you care most about when you choose a vape device? If you are a flavor chaser, then Poolan L1 Disposable Kit may be your best choice. It has seven cigarette stick taste and four filter taste, a total of 35 flavor combinations, isn't this enough to attract you?
Poolan L1
is the first disposable filter-tip atomized pod produced by Poolan, its filter tip and cigarette stem can be combined at will to form a variety of flavors. Powered by 360mAh built-in battery, it supports 250 to 300 puffs, giving you a good taste. For reference, the best taste amount of bead blasting filter tip is around 60 puffs. The Poolan L1 comes with 1.3ml pod capacity and contains four filters of various taste, each is packed with capsules to provide a clean and health way for you to vape or share your favorite taste and flavor with your friends. Air switch, no charging, no oiling, the product can be used in many occasions and will not lose charge until e-liquid is fully enjoyed. Besides, it can prevent the oil absorption.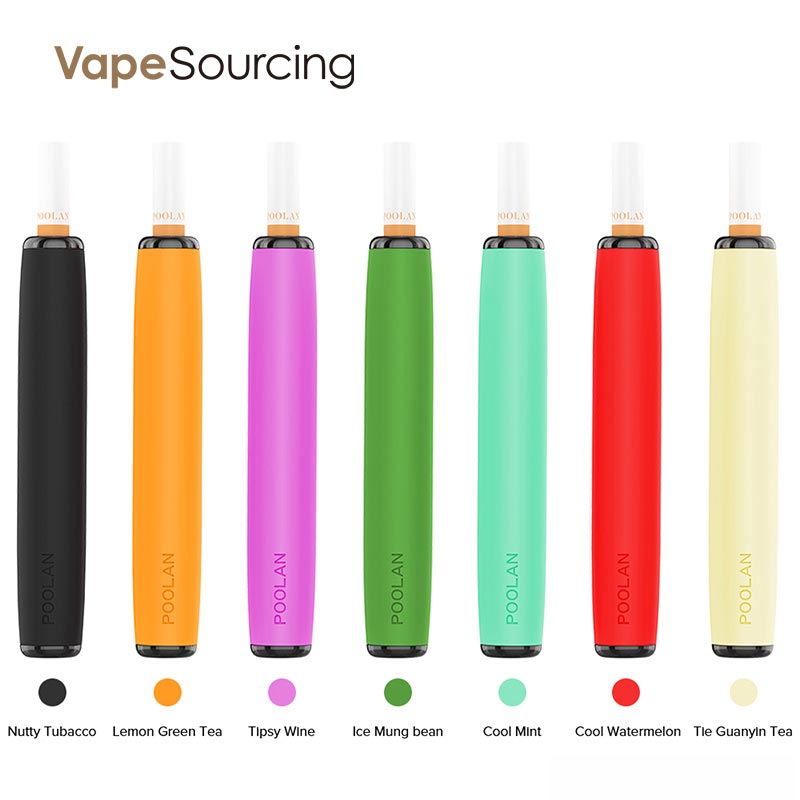 Parameters:
Size: 97 × 16 × 14mm
Capacity: 1.3ml
Battery: 260mAh
Resistance: 2ohm
Coils: Cotton
Material: ABS + PCTG
Puffs: 250-300 puffs
E-liquid Taste: Nut tobacco, tipsy wine, Tie Guanyin tea, cool watermelon, ice mung bean, cool mint, lemon green tea
Filter Taste: China white wine, tangerine Pu'er, fruity mango, dried tangerine peel mint
More information you can see
https://vapesourcing.com/poolan-l1-disposable-kit.html
You may also like:
rpm rba fr