12-23-2019, 02:40 AM
Hi, guys! Welcome to New Product Introduction! I have a question: do you need a
RDA
at present? Today let me introduce you one RDA named
Original Gas Mods G.R.1 GR1 S RDA With BF Pin
. Now let's take a closer look at the RDA below.
The Gas Mods G.R.1 GR1 S RDA is constructed from Stainless Steel and POM in 22mm Diameter. The G.R.1 S has air-holes that support middle airflow adjustable, it can meet your different vapor cloud needs.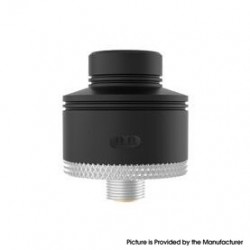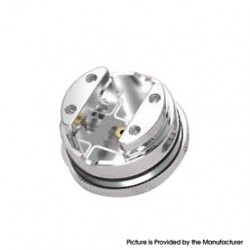 Main Features:
Material: Stainless Steel + POM
Diameter: 22mm
Middle Airflow Adjustable
510 Threading Connection
There are five colors for you to choose, so which color is your favorite? If you want to get one, you can come here:
Original Gas Mods G.R.1 GR1 S RDA With BF Pin >>>
Mechanical mod maybe you need:
3FVAPE - Mechanical Mod >>>
Vaping accessories you would like:
3FVAPE - Wick, Wire, Mesh >>>
3FVAPE - Cotton >>>
-------------------
3FVape "Christmas + New Year's Day " Sale Information
Date: 23 Dec 2019 00:00 - 1 Jan 2020 23:59 (UTC-6 / Denver Time)
Offer: Site-wide 5% off
Code: XMAS2019
Note: This offer is not stackable with other MAP discounts.