03-14-2020, 08:14 AM
Hi, guys! Welcome to New Product Introduction! I have a question: do you need a
RDA
at present? Today let me introduce you one RDA named
Original Ehpro Kelpie BF RDA with BF Pin
. Now let's take a closer look at the RDA below.
The Ehpro Kelpie BF RDA Rebuildable Dripping Atomizer is constructed from stainless steel (body) and resin (drip tip) that fits perfectly into the mouth. Airflow is controlled by rotating the cap which adjusts multiple small honeycomb-style external air holes that provide air from top to bottom to your coil. The build deck on Kelpie is a postless build deck with easy single coil build and the recommended wattage range is 30W to 50W. Kelpie RDA also includes BF Pin and Juice fill Pin that pair with squonk box mod conveniently.
This RDA comes with bottom feeder / BF / Squonk Pin.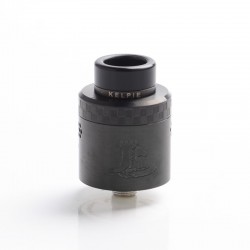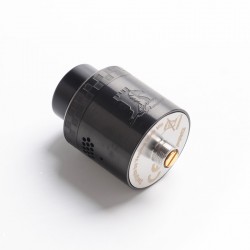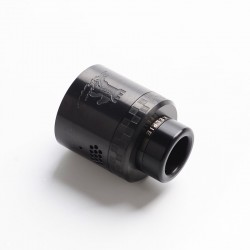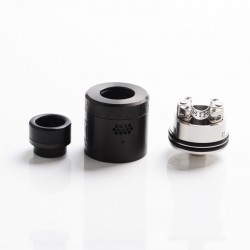 Main Features:
Diameter: 24mm
Height: 37mm
Material: Stainless Steel (body) + Resin (drip tip)
Postless Build Deck
Adjustable Side Airflow
Single Coil Building
Postless build deck for easy to build a coil
Included the BF pin to match the squonk device
Top to bottom airflow system with better flavor
510 connection
We can ship these items in 24hrs after payment confirmed on business day.
Have you ever worried about that you not know enough about the product?
Don't worry,this time we present to you the unboxing video.
https://youtu.be/G8JjfSw6wxY
Is this video done some help to you?
Check the product page at 3FVAPE to find more:
Original Ehpro Kelpie BF RDA with BF Pin >>>
Mechanical Mod maybe you need:
3FVAPE - Mechanical Mod >>>
Vaping accessories you would like:
3FVAPE - Wick, Wire, Mesh >>>
3FVAPE - Cotton >>>
Bottom Feeder equipments are in stock:
3FVAPE - Squonk >>>
----------------
Dear customer,
Due to the Coronavirus effect, we're sorry that shipping time of some products will be delayed.
If you want quick shippment, please choose products with
24HRS
tag which can be shipped in 24 hours after payment confirmed on business day.
Quantity limited, first order gets first! Using the filters to browse/locate products quickly.
Click the links below to enter "Ship in 24hrs" page:
3FVPAE - 24hrs >>>
Tips:
Include products in "Ship in 24hrs" zone in one separated order to get quick shipment. Otherwise your order may wait for other products not in this zone.