12-10-2019, 03:16 AM
Hi, guys! Welcome to
New Product Introduction
! I have a question: do you need a
Mechanical Mod
at present? Today let me introduce you one mod named
Original Dovpo Topside Squonk BF Mechanical Mod
. Now let's take a closer look at the mod below.
The Dovpo Topside SQ Mod is a squonk mod collaboration between Dovpo, Signature Tips and Brian from the Vapor Chronicles. This is a mechanical device that is suitable for experienced vapers. The body is machined from a solid billet of aluminum and then shot blasted and anodized. The side panel is removable to access the battery compartment and the squonk bottle. The panel has 28 magnets to secure it in place. The squonk bottle can hold either 12.5ml.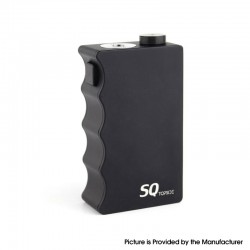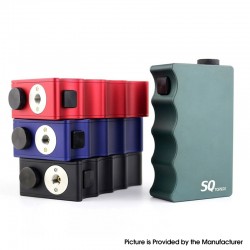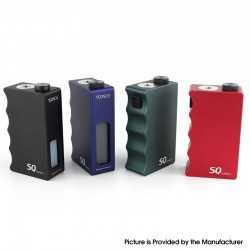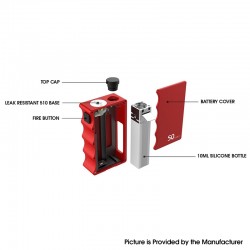 Main Features:
Size: 52.5 x 91 x 27mm
Output: Full output mechanical
Come with 12.5ml e-juice squonk bottle with top filling system
Adopt 510 connection for convenience
Machined from a solid billet of aluminium
There are four colors for you to choose, so which color is your favourite? If you want to get one, you can come here:
Original Dovpo Topside Squonk BF Mechanical Mod >>>
Atomizers are available on 3FVAPE:
3FVAPE - Atomizers >>>
Bottom Feeder equipments maybe you need:
3FVAPE - Squonk >>>
More Original Dovpo products are available on 3FVAPE:
3FVAPE - Original Dovpo >>>
-------------------
3FVAPE 12-12 Great Sale information
Offer: Site-wide 5% off
Coupon code: 20191212
5% OFF: 11th Dec 2019 00:00 - 15th Dec 2019 23:59 (UTC-6 / Denver Time)
Note: This offer is not stackable with other Vouchers discounts.