02-21-2020, 06:47 AM (This post was last modified: 02-21-2020, 06:52 AM by orange157192.)
Hello everyone! For deliver our appreciate for dear customer.
3FVAPE
will set a long term update zone for provideing some vaping equipments which are on sale.
You can get a bunch of distinguished with great discount. Let's check it now!
1.
[on sale]SXK SB E8 Mnraker 70W Sliding VW Box Vape Mod clone Compatible with 22mm Diameter Atomizer
original price $69.90, now only $55.99
The SXK SB E8 Mnraker Adjustable-Height Sliding VW Box Vape Mod Clone is powered by single 18650 battery (Not included) with a maximum output wattage of 70W. The SXK SB E8 Mnraker Box Mod Clone is constructed from Aluminum and quiepped with SEVO 70W large screen that provides your device's data. It is compatible with most of 22mm Diameter Atomizer. (Not included)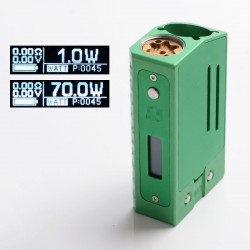 2.
[on sale]Original Damn Vape Intense DL / MTL RDA with BF Pin
original price $29.99, now only $18.99
The Intense MESH MTL RDA is constructed from stainless steel in 24mm diameter. Easy to build on and wick. It features worlds first CTC system (Cotton Tightness Control). With this system, you can adjust the tightness of the cotton to get the best flavor experience. What's more, you can also vape at restrictive direct lung (DL) mode by taking off the MTL AFC adapter. The kit also comes with extra frosted PC top cap and extra hollow pin for squonking.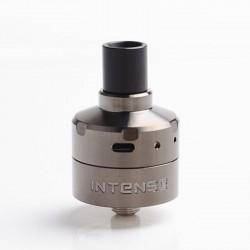 We're sincerely appreciated for your support! We'll provide more products which are low price and high quality!
3FVAPE - Price Drop, please check:
3FVAPE - Deal >>>
3FVAPE - Discount and Coupon, please check:
3FVAPE - Coupon & Discount >>>
3FVAPE - Giveaway, please check:
3FVAPE - Giveaway >>>