12-18-2019, 05:54 AM
Pod system, as the hottest topic in the late of 2019, a bunch of senior vapes manufactures seems to be discussed to reach an agreement of launching pod system one by one. OBS releases a new generation of Cube family -
OBS Cube Pod System Kit
, to pursuit the trend of pod style mods. As a pod vape, this is a slimmer version to its siblings. It is made of zinc alloy with tempered glass protecting, resulting in a more beautiful and stylish appearance with an excellent feel. With a simple control panel that contains only a fire button, it is easier to operate.
OBS Cube Pod Kit is powered by a built-in 850mAh battery, and can be fully charged in just 40 minutes thanks to the quick charge capability. It combines the Type-C cable with a lanyard, offers the convenience of portability. When plugged into a computer via the USB cable, system upgrades are also available for the device. Although the volume is small, it delivers a constant wattage output of 13W. Sure, it is equipped with multiple protection to avoid any potential risks.
OBS Cube
pod vape
comes with a 2ml/4ml capacity pod, affords to a whole-day vaping with sufficient liquid and changeable flavors. Thanks to the side filling system and silicon plug seal, refilling the pod is easy and mess-free. The pod is made from PCTG, boasts a longer life span and won't need replacing until 40ml of e-juice has passed through the cartridge. It's smooth airflow design and fixed 1.4ohm coil mean better flavor production when paired with your favorite e-juice.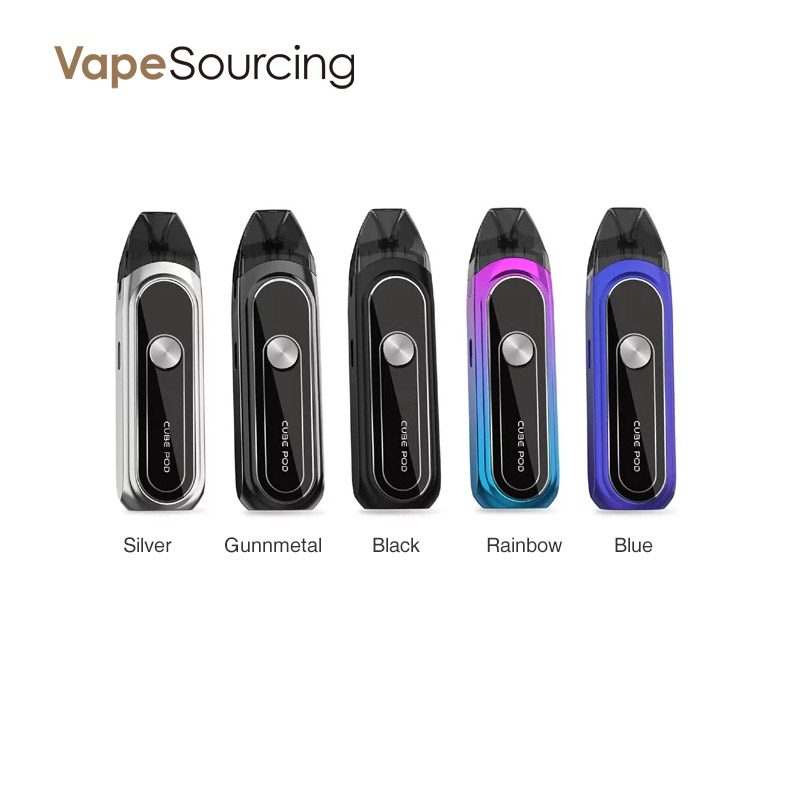 Parameters:
Size: 100mm × 28mm × 15mm
Weight: 76g
Material: Zinc Alloy + PCTG
Battery Capacity: 850mAh
Capacity: 2ml(TPD)/4ml
Time to Cut-off: 10s
Power Range: 13W
Standby Current: <10uA
Output Voltage: 4.2V
Charging Voltage: 5V
Charging Current: 0.8A
Charging Port: Type-C
Resistance Range: 1.4ohm
Filling: Side filling
More information you can see
https://vapesourcing.com/obs-cube-pod-kit.html
You may also like:
catridge aegis boost indonesia