12-10-2019, 05:09 AM (This post was last modified: 12-10-2019, 05:11 AM by Vapesourcing.)
Hey guys, if you have been into e-cigarettes for several years, you must be familiar with the victorious OBS Cube family. Recently the company has introduced an extension of this series to continue their success, it is the
Cube FP Box Mod
. 
First, let's talk about its appearance. The high-quality zinc alloy base construction is rounded off by a curved tempered 3D glass cover, resulting in an elegant and robust overall design with a sleek design. The intuitive fire button on the front, together with the rounded back, under which covers the battery compartment, for a pleasantly flattering form. The side-mounted buttons for "+" and "-" also leave enough room on the front for a pleasantly large and legible display.
The biggest highlight of the Cube FP is the innovative fingerprint sensor, which is unobtrusively hidden in the fire button. It is possible to store up to six groups of fingerprints, each with up to six individual impressions, so that the
vaporizer mod
can be personalized for one or more users as needed. In this case, the button is not only used for firing, but also serves to unlock the device. 
Once the mod is locked, it can only be unlocked by one of the authorized users and thus prevents unauthorized access and keep children from operating it. If you use a previously stored fingerprint to unlock, then an LED lights up green around the fire button and thus signals readiness for use. However, if an unauthorized user wants to gain access, the Cube FP blocks with a red LED and a short vibration signal.
Based on the Cube X Mod, it uses a removable 18650 battery and a variable wattage output of 5-80W. There is a USB Type-C port at the bottom with a charging rate of 1.6A, which means that the battery can be fully charged in 1.5 hours, efficient and fast. The chip inside can monitor temperature independently, and automatically activate multiple protections if necessary. The simple design allows a combination with almost all
vape tanks
, as long as they have a standard 510 connection.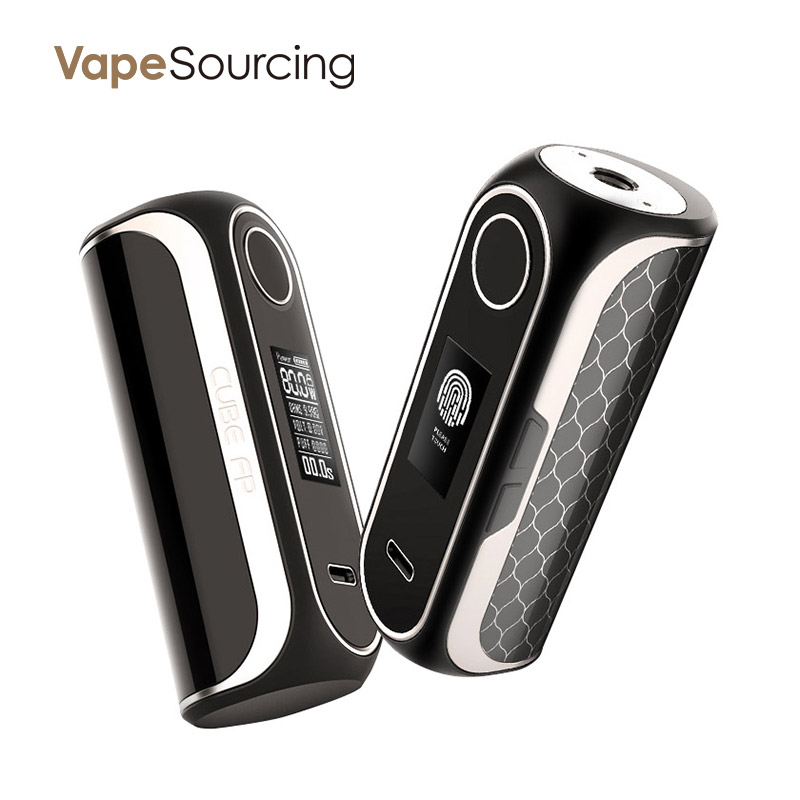 Parameters:
Size: 86mm × 28mm × 34mm
Material: Zinc alloy
Battery: Single 18650 battery (not included)
Time to Cut-off: 10s
Power Range: 5W-80W
Output Voltage: 1V-8V
Standby Current: <60uA
Resistance Range: 0.1-3ohm
Charging Port: USB Type-C
Charging Voltage: 5V
Charging Current: 1.6A
Charging Time: 1.5h
Thread: 510
More information you can see
https://vapesourcing.com/obs-cube-fp-mod.html
You may also like:
artery nugget aio la revue