11-04-2020, 01:23 AM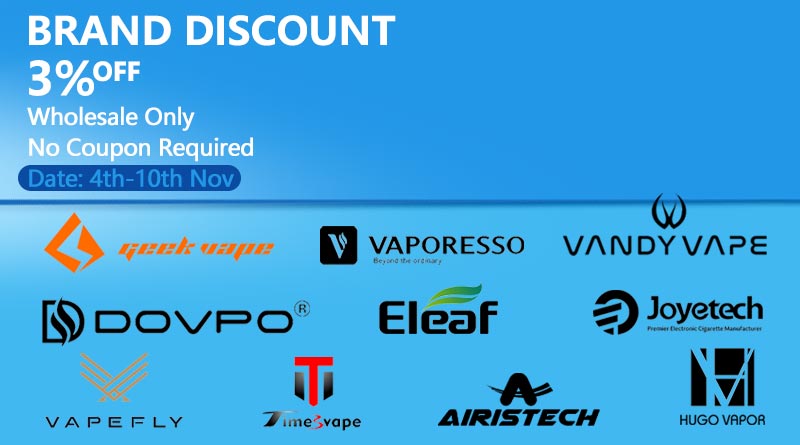 Dear VIP Customers,
To help you save more, earn more in this selling season, here comes the first round of Wholesale Brand Discount promotion in November.
Promotion Details
Discount: 3% OFF for selected 10 hot brands
Date: 4th – 10th Nov, 2020
(-0600 GMT)
Wholesale ONLY
No coupon code required, total discount amount can be found at your shopping cart.
Promotion Brands
10 selected hot brands will join this promotion, listed below:
Innokin
, we are offering
5%
off brand discount from 26th Oct to 8th Nov.
With any questions, please feel free to contact your account manager.
Please view the
November Wholesale Brand Discount Wave 1
here.