08-24-2020, 09:25 AM
Hi, guys! Welcome to New Product Introduction! I have a question: do you need a
Pod Kit
at present? Today let me introduce you one pod kit named
Lost Vape Gemini Hybrid Pod System Kit
. Now let's take a closer look at the pod kit below.
The Original
Lost Vape Gemini Hybrid Vape Kit
is a compact pod mod kit that is powered by single 18650 battery (not included) with 80W max. It is designed with 0.96 inch color TFT display screen and you can choose the perfect color in 6 options. It comes with a 2 IN 1 hybrid device: Pod Mode with Ultra Boost Coil Pod, Mod Mode with 510 adaptor for tank (tank not included). The Gemini Hybrid Pod has 4.0ml e-juice capacity and features dual e-liquid viewing window. Gemini Hybrid is compatible with Ultra Boost Coils. The Gemini Hybrid 80W pod mod is easily intuitive used and available to generate tasty clouds. Continuing the meticulously crafted for the best vape experience.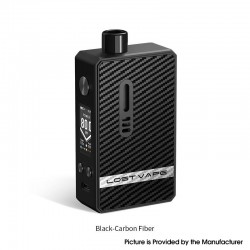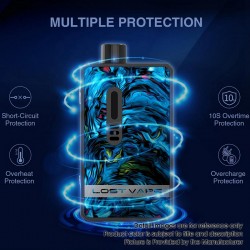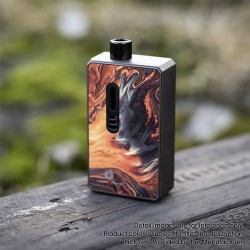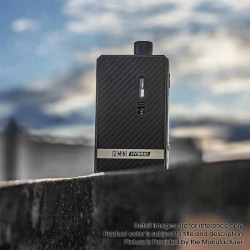 Main Features:
2 IN 1 hybrid device:
You can switch the pod mode and mod mode easily. And enjoying the different vape trip.
Compact size and simplicity design:
As a fairly compact pod mod, the handy size and versatile options ensure that this one will be the daily choice for more vapers.
Compatible with Ultra Boost Coils:
Ultra Boost M4 Coil 0.2ohm / Ultra Boost MTL Coil 1.0ohm (included)
Ultra Boost M3 Coil 0.15ohm / Ultra Boost M1 Coil 0.3ohm / Ultra Boost M2 Coil 0.6ohm / Ultra Boost MTL Coil 1.0ohm / Ultra Boost RBA Deck (not included)
There are night colors for you to choose, so which color is your favourite? If you want to get one, you can come here:
Lost Vape Gemini Hybrid Pod System Kit >>>
Replacement Coils:
Replacement M1 0.3ohm DL Coil >>>
Replacement M2 0.6ohm DL Coil >>>
Replacement MTL 1.0ohm Coil >>>
Replacement Boost RBA:
Lost Vape Q Ultra Boost RBA Rebuildable Coil Head(1 PC) >>>
Battery you would need:
3FVAPE - Battery >>>