11-12-2019, 08:38 AM
Hi, guys! Welcome to Introduction of new product ! Today let me introduce you one mod named [URL="https://www.3fvape.com/41690-.html"]Wismec[/URL] AI Alexa Box Mod, which is with Bluetooth. Now let's take a closer look at the mod below.
The [URL="https://www.3fvape.com/41690-.html"]Wismec AI Alexa Box Mod[/URL], an amazing intelligent vape device, is powered by dual 18650 batteries (Not included) with 200W max output. Adopting 510 thread, it can handle a wide range of tanks up to 30mm in diameter without overhang. And there are two types of mode for your option: TC mode (0.05~1.5ohm) and VW mode (0.05~3.5ohm). What's more, it utilizes bluetooth technology and you can get any information by downloading the Amazon Alexa app, just like navigation and so on. Furthermore, it is engineered with a built-in quality speaker, and you can listen to music via Bluetooth when vaping.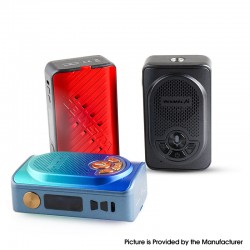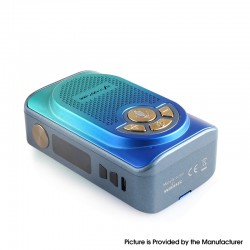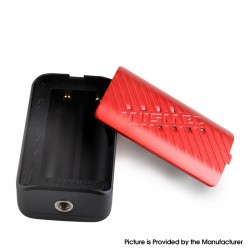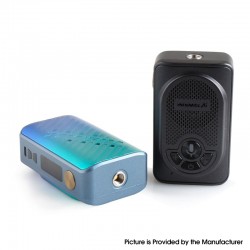 Parameters:
Brand: WISMEC
Model: AI Alexa
Color: Black
Product Type: VW
Battery Type: Interchangeable
Compatiable Battery: 18650
Power Output: 1~200W
Telescoping Mod: No
Thread Type: 510
Variable Voltage (VV): No
Variable Wattage (VW): Yes
Charge Style: AC/USB
Package: 1 x WISMEC AI, 1 x QC USB Cable, 1 x User Manual, 1 x Warning Card
Weight: 100g (3.53oz)
Depth: 53.5mm (2.11 inch)
Height: 87.3mm (3.44 inch)
Width: 32.5mm (1.28 inch)
There are three colors for you to choose, so which color is your favourite?
[URL="https://www.3fvape.com/41690-.html"]Wismec AI Alexa Box Mod - Black [/URL]
[URL="https://www.3fvape.com/41688-.html"]Wismec AI Alexa Box Mod - Indigo Gradient[/URL]
[URL="https://www.3fvape.com/41689-.html"]Wismec AI Alexa Box Mod - Red[/URL]