08-08-2019, 07:00 AM (This post was last modified: 08-08-2019, 07:01 AM by orange157192.)
Hi, guys! Welcome to new Product Introduction! I have a question: do you need a Starter Kit at present? Today let me introduce you one mod named
Original SMOKTech SMOK NOVO 2 Pod System Starter Kit.
The Original SMOKTech Novo 2 Kit is the upgraded version of Novo, an advanced draw-activated device. The Novo 2 has been optimized from every detail which is a definitely mini and light device. Smaller than your palm, so it can be easily put into your pocket or bag. You can take it anywhere! Novo 2 follows the design style of its first generation, with a curved body, it allows you to grip comfortably. And whistle-shaped mouthpiece can perfectly fit your lips. It definitely is the representative product of the electronic cigarette industry. With built-in 800mAh battery, longer vaping time is assured. Newly added air-intake grooves on both sides can bring more air in, combining with specially designed pods, cloudy vapor and purer taste can be produced. Also, it has redesigned sensing element to make you enjoy every puff, improved LED indicator to clearly show you accurate devices condition.
Now let's take a closer look at the mod below.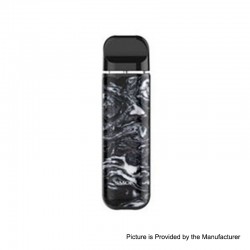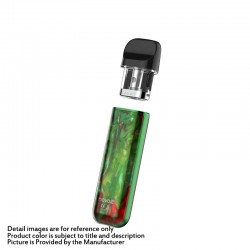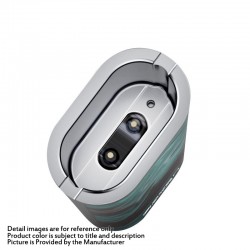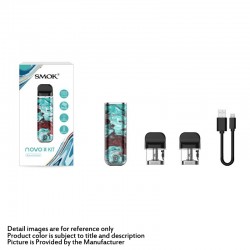 Parameters:
Battery Type: Fixed
Product Type: POD System
Battery Capacity: 800mAh
Coil Rebuildable: No
Drip Tip: With Drip Tip
Charge Style: AC/USB
Coil Replaceable: Yes
Package: 1 x NOVO 2 Device, 1 x NOVO 2 Mesh 1.0ohm Pod (No e-liquid) (2ml), 1 x NOVO 2 DC 1.4ohm MTL Pod, 1 x USB Cable, 1 x User Manual
Weight: 70g (2.47oz)
Depth: 24.5mm (0.96 inch)
Height: 88.3mm (3.48 inch)
Width: 14.5mm (0.57 inch)
Shipping Type: Built-in Battery
Have you ever worried about that you not know enough about the product?
Don't worry,this time we present to you the
Original SMOKTech SMOK NOVO 2 Pod System Starter Kit
unboxing video.
https://youtu.be/uqDCEXbzV1I
There are eight colors for you to choose, so which color is your favourite? If you want to get one, you can click the link below:  
Original SMOKTech SMOK NOVO 2 Pod System Starter Kit >>>
More Products of SMOKTech:
3FVAPE - SMOKTech >>>
More mod kit maybe you like:
3FVAPE - Mod Kit >>>