08-10-2019, 09:13 AM
Hi, guys! Welcome to New Production Introduction! I have a question: do you need a new Aladdin RTA at present? Today let me introduce you one mod named
Original KAEES Aladdin MTL RTA
, which is a new production from Aladdin series.
More RTAs available on 3FVAPE:
3FVAPE - RTA >>>
More production about Aladdin on 3FVAPE:
3FVAPE - Aladdin
Now let's take a closer look at the RTA below.
The KAEES Aladdin MTL RTA Rebuildable Tank Atomizer is a new production from Aladdin series. The MTL Rebuildable Tank Atomizer is made of high-quality food-grade 304 stainless steel which is healthy and environment friendly. And it comes with marvelous dome look for outstanding you. Two paralleled tracks with one post each, on its build deck, can match any kind of heating wire. Support various 510 drip tips, and, still looks gorgeous, connected with them. Combined type airflow adjustment system is machined, resulting in multi or single airflow inlet for your choice. Featuring quick lock system and half-circle ON / OFF on its top cap, it will bring you super easy operation experience.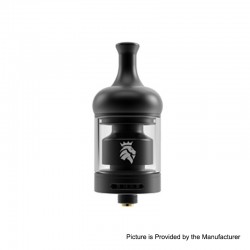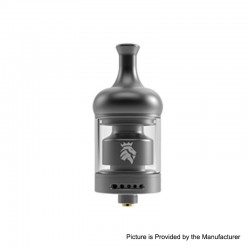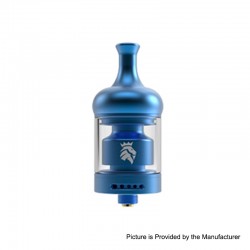 Parameters:
Model: Aladdin
Product Type: Rebuildable Atomizer
Coil Rebuildable: Coil Rebuildable
Material: Stainless Steel
Drip Tip: With Drip Tip
Tank material: Glass
Thread Type: 510
Airflow: Adjustable Airflow
Capacity: 2.0ml
Coil Replaceable: Non-Replaceable Coil
Package: 1 x Aladdin MTL RTA, 1 x Spare Glass Tube, 1 x Screwdriver, 1 x User Manual, 1 x Spare Parts
Weight: 60g (2.12oz)
Diameter: 22mm (0.87 inch)
Depth: 22mm (0.87 inch)
Height: 53.7mm (2.11 inch)
Width: 22mm (0.87 inch)
Have you ever worried about that you not know enough about the product?
Don't worry,this time we present to you the

Original KAEES Aladdin MTL RTA
unboxing video.
https://youtu.be/bX4RRFZIapI
There are five colors for you to choose, so which color is your favourite?If you want to get one, you can come here:

Original KAEES Aladdin MTL RTA - Black >>>

Original KAEES Aladdin MTL RTA - Silver >>>

Original KAEES Aladdin MTL RTA - Gun Metal >>>

Original KAEES Aladdin MTL RTA - Blue >>>

Original KAEES Aladdin MTL RTA - Rainbow